Vegan Barbecue Ideas: The Perfect Plant-Based Picnic
With Memorial Day coming up, and July 4th and Labor Day following close behind, picnic season is officially upon us. From family reunions to graduation parties and other celebrations, there's nothing quite like firing up the grill and bbq-ing your favourite foods. Even plant-based picnickers can get in on the fun with a vegan barbecue!
*This post may include affiliate or referral links. At no extra cost to you (and with a special reader discount, in some cases!), I'll receive a small commission or other rewards to help support An Ideal Life. As an Amazon Associate I earn from qualifying purchases*
Growing up, family picnics were a staple of summertime on my mom's side and dad's side alike. We'd gather at my great uncle and aunt's house, reuniting the most distant cousins over the "famous" family bean soup, or meet in my parents' home, where food would sizzle on the grill alongside coolers full of drinks on ice and bowls of chips, pretzels, and sides like pasta salad and fresh fruit.
When I went vegan nearly a decade ago, I was far more worried about missing out on moments like these than skipping bacon and cheese. Thankfully, there are plenty of vegan versions of my favourite barbecue foods, from store-bought veggie burgers to homemade sides.
If you'd prefer a plant-based picnic this season, you're in luck—so many vegan barbecue ideas are out there! Pulling up a delicious recipe through Pinterest or keeping things simple with a ready-made option, your vegan picnic can be your most delicious BBQ yet.
On the Grill
Fire up that barbecue (or stove, griddle, etc.) and let's get cooking!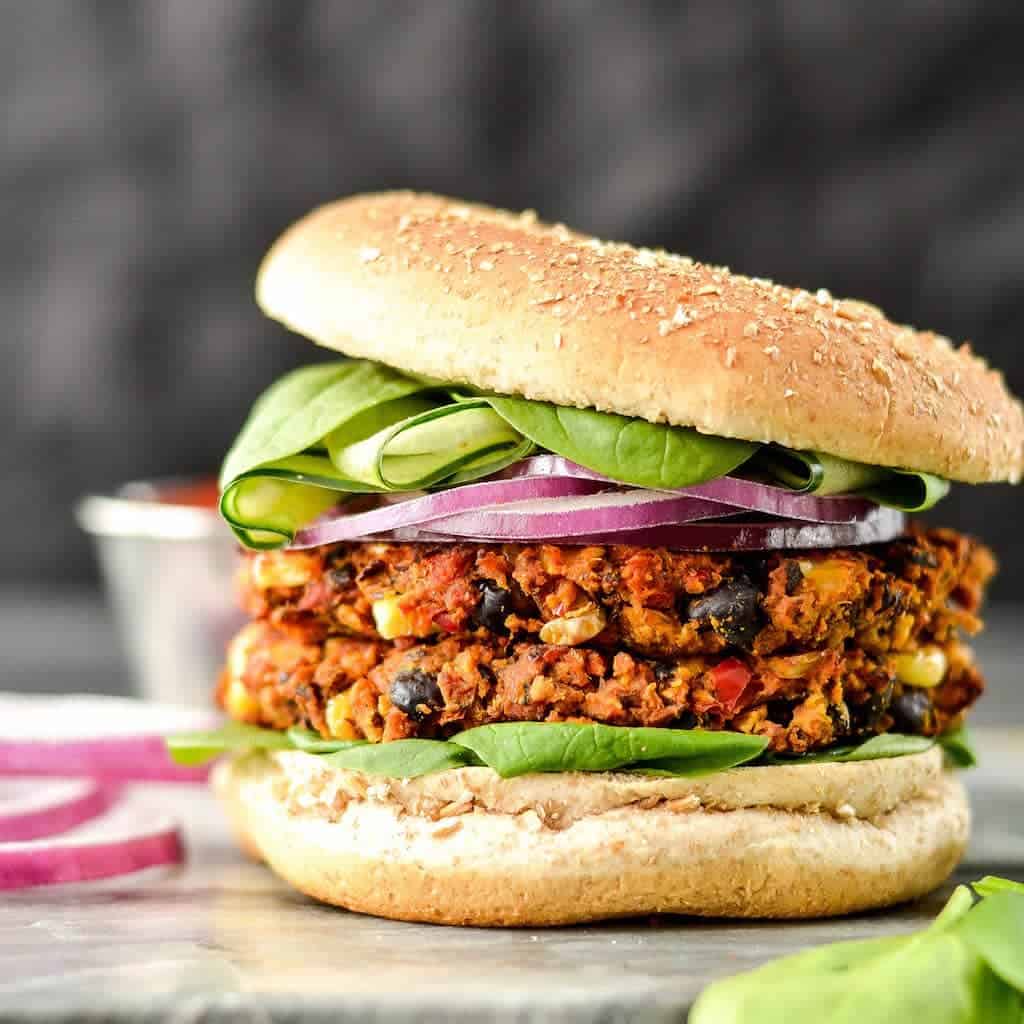 I made a spin-off of this recipe a while back (in fact, a photo of just that went live on Instagram yesterday!). Even with the swaps I made, these black bean burgers were delicious. I have no doubt they're just as good, if not better, with the recipe as written!
These are a softer burger (as expected!), so do be careful if you're trying them on a literal grill. I haven't tried it myself! The recipe itself calls for baking, which is super simple. Too hot to fathom turning on the oven? A countertop option like my Nostalgia Electrics MyMini griddle should get the job done, too!
Or, for a more low-effort black bean burger, try Aldi's Earth Grown Black Bean Chipotle Burger! Have it delivered via Instacart, and use our referral link for $10 off your first order.
I am very much not a fan of mushrooms. 99.9% of the time. But, while I was living in Bath, a roasted portobello mushroom was part of the vegan brekky at my favourite cafe. In all the times I visited the Green Rocket, I'd never met a menu item I didn't like. So, I gave it a shot and guess what? I liked it!
I can't say just how they prepared my brunch, but the methods above from MasterClass seem plenty effective. After all, who can we trust if not a Master?
Learn even more skills (including plenty of culinary arts) with a MasterClass subscription!
This recipe is a long-time favourite. In fact, it was one of the very first I shared on my previous blog! It's since found a new home here and is just waiting to enjoyed, whether at a picnic or an everyday lunch hour.
I love all things cauliflower, so it's no surprise that this one caught my eye!
Extra cauliflower left over? Try our buffalo cauliflower wings for a similar flavour or branch out with our dijon-roasted cauliflower!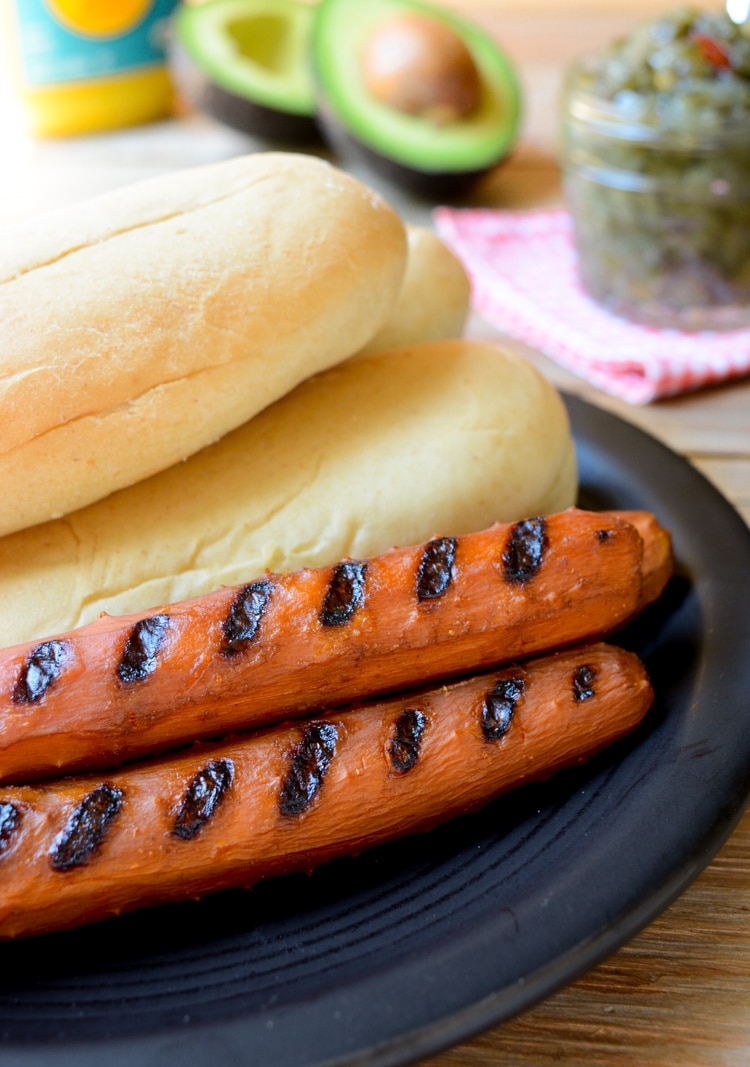 Picnicking or just because, carrot dogs are one of my favourite veggie dishes! This recipe from Marlena is no exception. I'm excited to try my vegan versions of Antoni's hot dog toppings from Queer Eye's season one with these, but feel free to add your toppings of choice or enjoy these tasty vegan hot dogs as-is.
Skewers
You can find plenty of vegan skewer recipes on Pinterest (are you following us there?) or your favourite recipe platform, or DIY your own with some of your go-to ingredients. Gardein's beefless tips would be a great meat substitute, as well as tofu, your favourite vegetables, and whatever marinade or spices you'd like.
Faux-Meat Burgers
There are plenty of substitutes that make for an almost-instant option that even meat eaters might be tempted to try. Go for a Beyond Burger, Impossible Burger, or Aldi's Earth-Grown Empower burger and enjoy a tasty option that's perfect for a vegan barbecue, and super easy, too.
Off the Grill
The main event of your plant-based picnic doesn't always have to be fresh off the grill. There are plenty of options on the cooler side of things!
Before I recently discovered my chickpea sensitivity, this "tuna" salad sandwich was one of my go-to recipes! It's absolutely perfect for a picnic.
I make something similar to this with my tempeh bacon-topped avocado toast, but this takes it a step further with a delicious sweet potato sandwich!
This simple salad is delicious over toast or topping a salad—and it's just as good in sandwich form! Try this as an alternative to the typical tuna or chicken salad, and save any leftovers for tomorrow's lunch.
Tofurky Sandwiches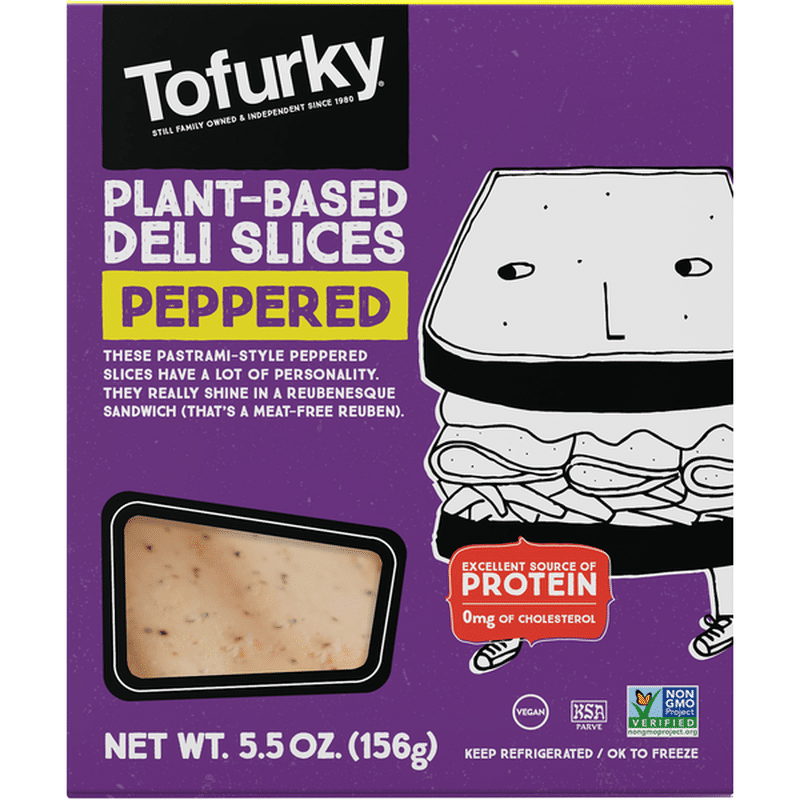 Tofurky or your faux deli meat of choice makes for a perfect, simple sandwich. I love it for simple takes on lunchbox classics!
Sides
Does your vegan barbecue even count as a cookout if you don't have plates piled high with sides?
Though the original recipe is simple, bean soup was a summertime sample passed down through my family. My mom was the most recent recipient of the family "secret" until she helped me make our favourite bean soup vegan. Now, it can continue to be a picnic classic!
Baked beans are a picnic staple, and this recipe from Minimalist Baker looks delicious! You could always turn to a veg-friendly canned variety for an even easier option (Heinz vegetarian baked beans are my go-to low-spoon variety), but I'm confident these will be a crowd pleaser.
I haven't tried this potato salad yet myself, but I've never been disappointed by one of Sam's recipes!
Rene is another vegan blogger who simply doesn't disappoint. How delicious does this macaroni salad look?
This is one of the simplest recipes in my arsenal, can be made the night before, and offers a lovely result in an aesthetic sense. That sounds like a win-win-win situation to me!
Another ridiculously easy recipe, another one focused on pasta. Take a conventional green salad and mix it with a simple pasta salad and you've got these salad stuffed shells, an unconventional addition to your vegan barbecue.
Hummus has been one of my favourite foods for ages, but I recently found out that a chickpea sensitivity is behind a few of my ever-growing list of health issues. Since then, I've been on the lookout for alternative dips, and this one seems like a perfect fit!
These homemade potato chips are a healthier version of a snack time favourite, and seem super simple.
For an even easier option, though, you can browse Thrive Market, Instacart, or your local Walmart Grocery service for vegan or "accidentally vegan" varieties!
There are no actual eggs in this recipe—it's made with potatoes! Just about anything potato-based is a win in my book, and I'm dying to try these.
Stand-Alone Veggies
Who says every item on your barbecue menu needs a recipe? Throw some veggies on the grill solo or with your favourite seasonings or marinade. Or, keep things even simpler with some raw carrots, broccoli, cauliflower, or other vege. Add a dip like Tasty's vegan ranch dip and enjoy!
Sweets
No vegan barbecue would be complete without dessert!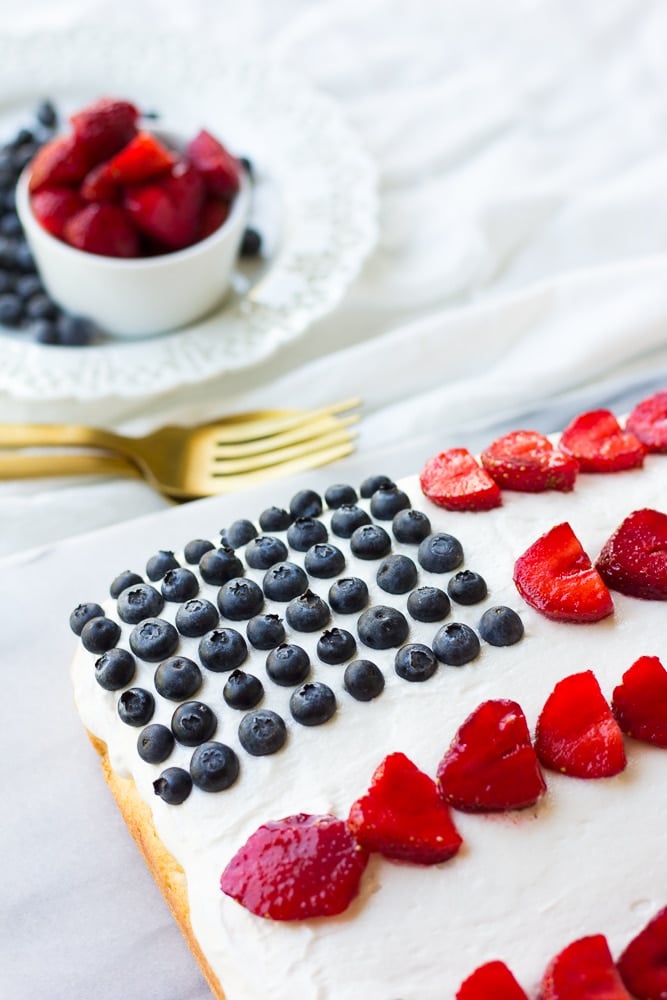 If I made a ranked list of Pinterest-worthy vegan desserts, this beautiful fruit-topped cake would be one of the first on it!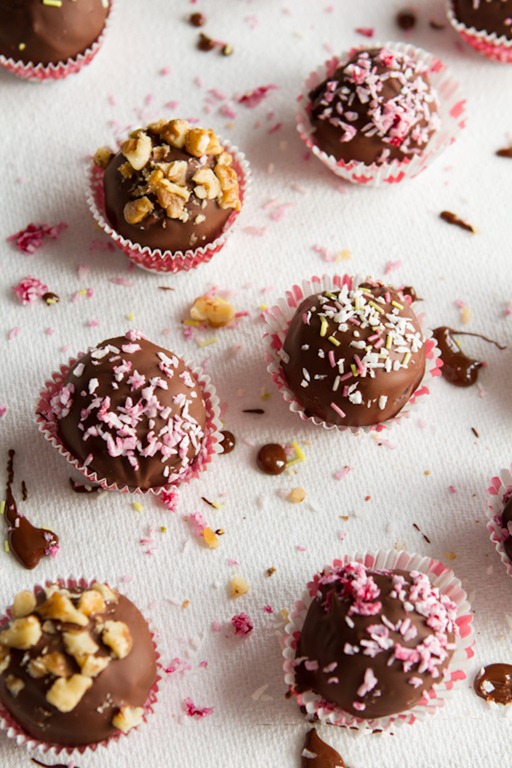 Since realising that I am, in fact, sensitive to gluten, I've struggled to move away from my pasta-laden diet. Recipes like these make the transition a whole lot tastier—er, easier. And how gosh-darn adorable would these look decorated in red, white, and blue?
I loved ambrosia as a kid, long before becoming vegan. Our local Chinese buffet served it alongside the fruits and other cold items and it was always a special treat to enjoy the "food of the gods." I can hardly wait to give this vegan version a try!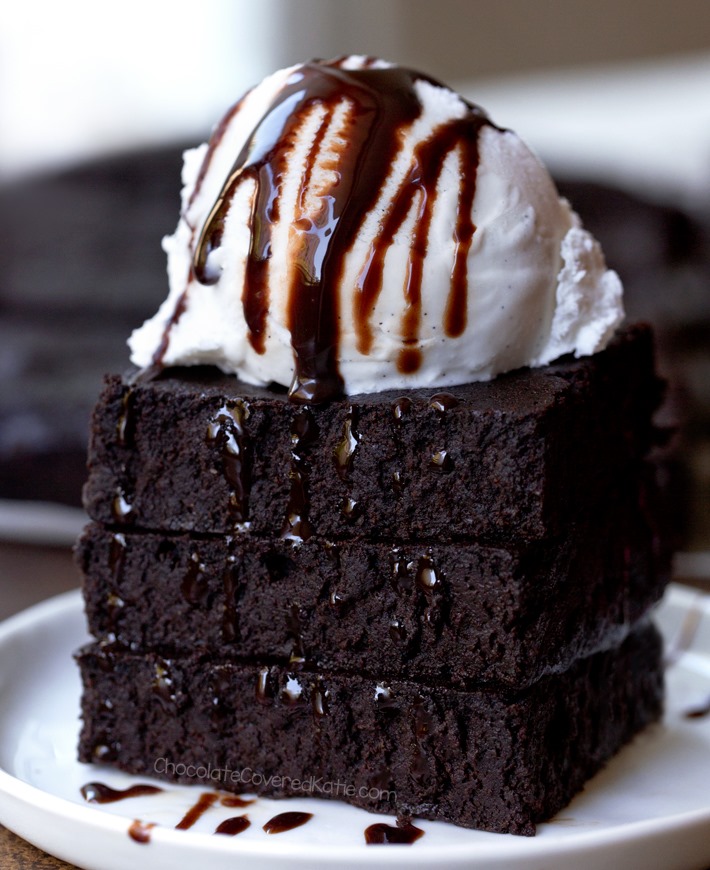 Can a dessert roundup even be considered one if it doesn't include brownies? I don't think so. And who better to fill that slot than Chocolate-Covered Katie? Make these brownies or your go-to recipe, top it with some vegan ice cream, and end your plant-based picnic on a sweet note.
Stand-Alone Fruits
Like vege, plain ol' fruits can be a great addition to your vegan barbecue. Serve some watermelon slices or mixed berries, and try a dip like this dairy-free cheesecake dip to give it a little something special.
Drinks
*Content Warning: alcohol*
And, of course, you need something to wash this all down! Treat yourself to a drink, whether that's a cocktail or your favourite non-alcoholic beverage.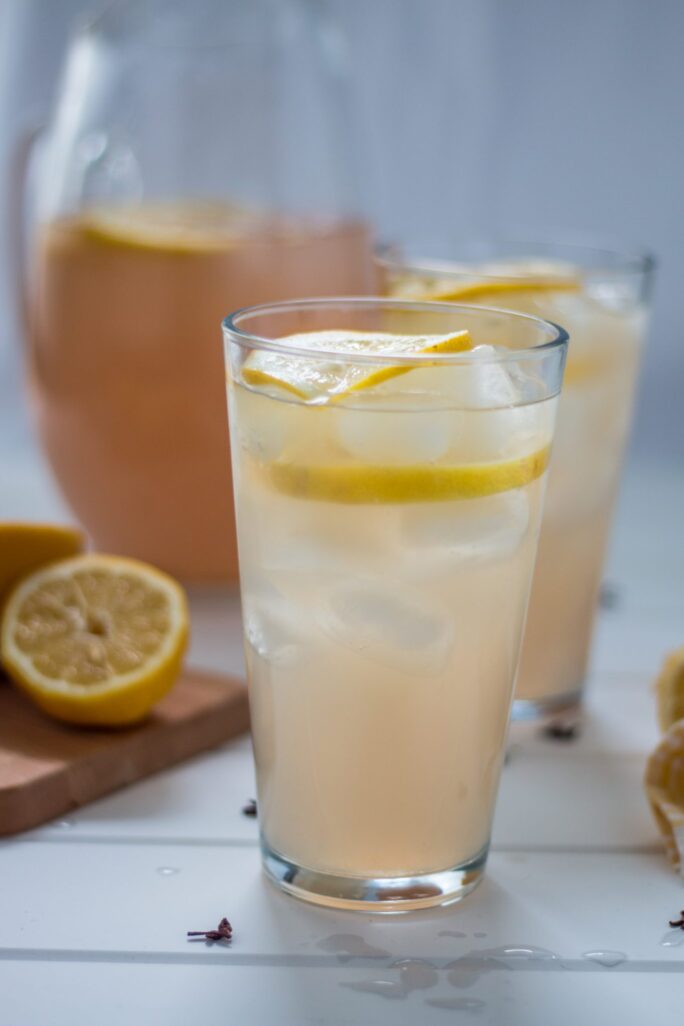 I love all things lavender, and that most definitely includes lavender lemonade. I haven't tried this particular recipe (yet!) but it sounds scrumptious!
I love a good sangria, and I turn into quite the berry fan come summertime. This is the best of both these ingredients!
I've been turning to sugar-free or alternatively sweetened options more and more lately, but I still have a soft spot for southern-style sweet tea. This version from Bless Your Vegan Heart sounds delicious, and might just join my own plant-based picnic menu this summer.
Prosecco
Fortunately for this vegan, in particular, most prosecco is vegan-friendly! When your barbecue or picnic is celebrating a certain occasion, some bubbles are an ideal addition.
It's hard to beat the nostalgic appeal of a slushie, and even more difficult to eclipse the perfection that is watermelon come summertime. So a watermelon slushie? Yes, please!
Soda Pop
When in doubt, many popular sodas are vegan-friendly, including Coca Cola (my personal go-to)!
Whatever you're serving at your plant-based picnics this summer, these vegan barbecue ideas will help make sure you have plenty of delicious, cruelty-free dishes to enjoy!