Eco-Friendly Productivity Tools
In today's busy world, it can be challenging to stay organized and productive, especially when managing health conditions. As a chronically ill person, having systems and tools that work for you is crucial for maintaining your well-being. Fortunately, there are more and more sustainable options that can help streamline your life in an environmentally conscious way. With a bit of creativity and know-how, you can build an eco-friendly productivity toolkit tailored to your unique needs.
*This post may include affiliate or referral links. At no extra cost to you (and with a special reader discount, in some cases!), I'll receive a small commission or other rewards to help support An Ideal Life. As an Amazon Associate, I earn from qualifying purchases*
The information in this blog post is provided for educational and informational purposes only and should not be construed as medical advice. The content is not intended to be a substitute for professional medical advice, diagnosis, or treatment. Always seek the advice of your physician or other qualified healthcare provider with any questions you may have regarding a medical condition. Never disregard professional medical advice or delay seeking it because of something you have read online. The author of this post is not a licensed medical professional and does not assume any liability for any actions taken based on the information contained in this post.
Go Paperless with Digital Planning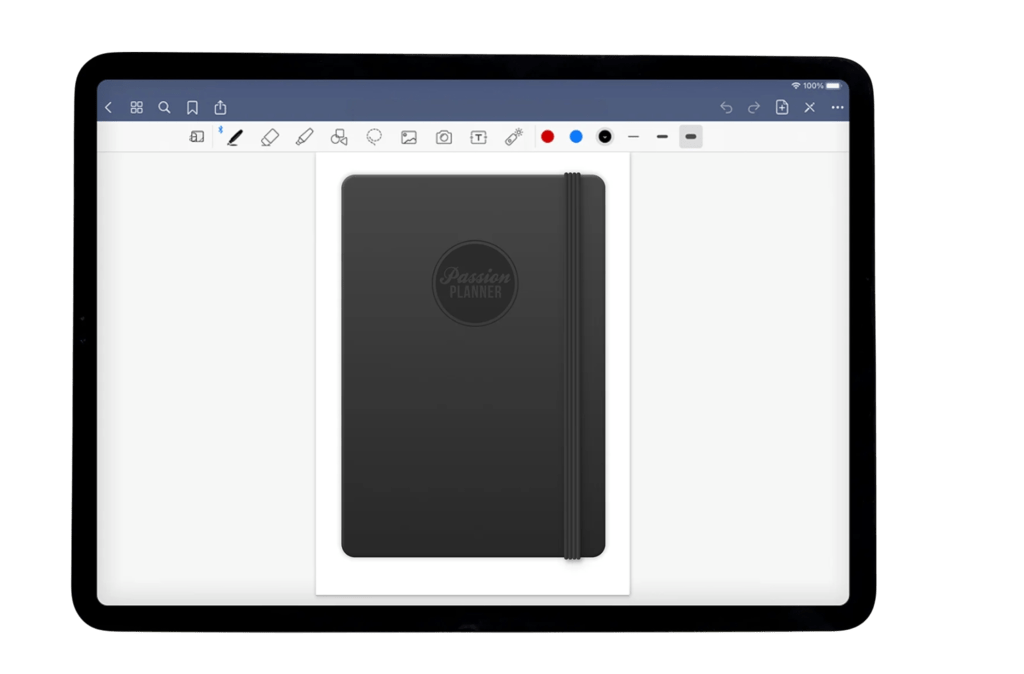 One of the most eco-friendly productivity shifts you can make is to go paperless with your planning and organization. Traditional paper planners and notebooks generate a lot of waste over time. Instead, try using a digital planner that you can customize and access anywhere.
The Passion Planner offers a digital version of their popular planner designed to help you achieve your goals and live your passion. You can add calendars, habit trackers, daily pages, and more to create the ultimate personalized planner. The digital format means you won't have to print anything out. You can easily edit, rearrange, and add new elements as needed. This flexibility allows you to adapt your planner to changing needs, routines, or health circumstances. If your energy levels or symptoms fluctuate, you can adjust your planner to focus just on the highest priorities for that period.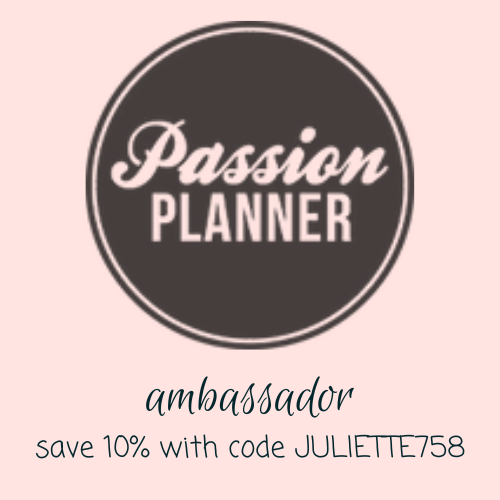 Popular models like the iPad Pro and Samsung Galaxy Tab make it feel like you're writing on real paper. Pair them with a Bluetooth enabled stylus for a seamless handwriting experience. Apps like GoodNotes and Notability turn your tablet into a robust paper alternative. You can take notes, sketch ideas, journal your thoughts, and compile all types of documents. Add in features like audio recordings, templates, and shape tools to customize for any planning or productivity purpose. Personally, I use the Passion Planner Digital in both Weekly and Daily editions with the Goodnotes app on my iPad!
If you're making the switch from paper to digital planning in the name of eco-friendly productivity, it can take some adjustment. Be patient with yourself as you get used to new tools and workflows. Start by replicating your favorite paper elements like calendars, task lists, or note pages digitally. Over time, take advantage of digital-only benefits like hyperlinking, search, endlessly reusable pages, and automatic backups.
Reusable Notebook Alternatives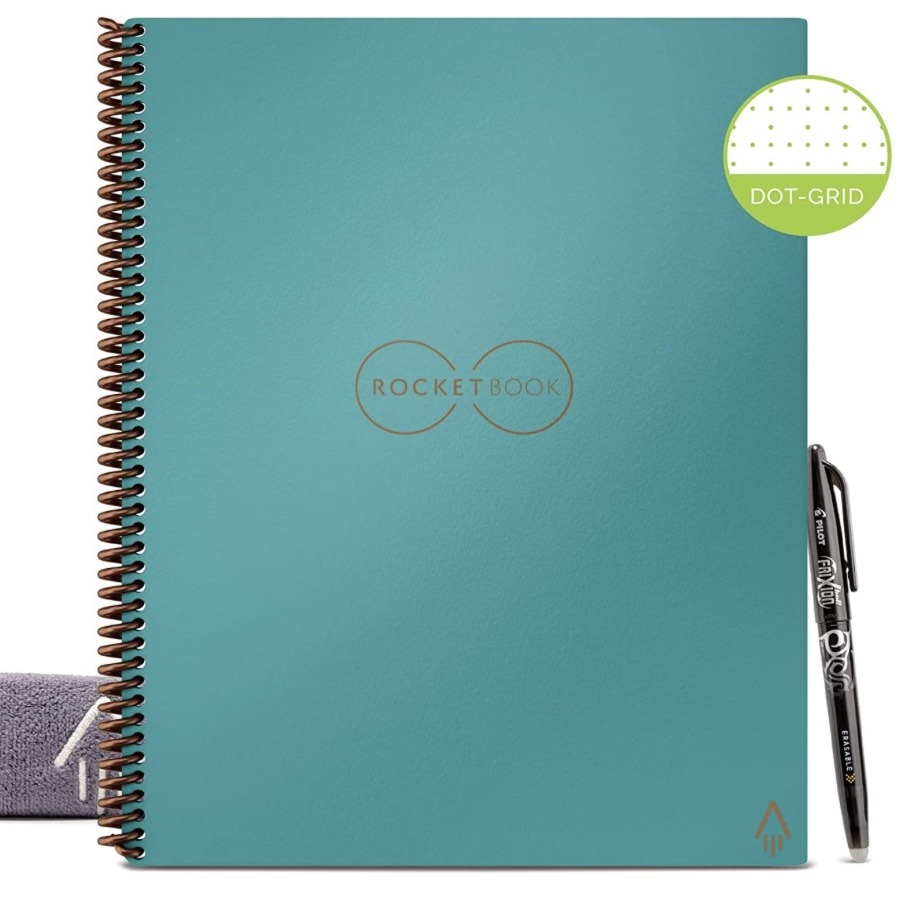 If you like the tactile sensation of writing in a bound notebook but want more eco-friendly productivity tools, look for reusable options. Rocketbook makes smart notebooks that let you handwrite with an erasable FriXion pen. When you're done, you can wipe clean with a damp cloth and start again. Or, you can digitize your pages by scanning them to the Cloud with the Rocketbook app. Save, organize, export, and share your notebooks forever in the Cloud. This lets you get the experience of traditional pen and paper, while minimizing waste.
Rocketbook comes in several sizes and styles to suit different needs. The Rocketbook Mini provides a compact dot-grid notebook perfect for daily planning or list making. For journaling or other freeform writing, the larger Core notebook has lined pages. Choose the external style and binding that you find most comfortable and motivating. They even offer a variety of planner layouts! While pricier than traditional notebooks, Rocketbooks pay for themselves over time by reducing waste.
You can also DIY your own reusable notebook with a plastic cover and hole punch. Add filler paper and bookmark dividers to create a custom planner, journal or notebook. When pages are full, recycling the paper gives it a new life. The plastic covers can be wiped clean and used endlessly. Get creative with durable materials like vegan leather or cork for covers.
Get Organized with Sustainable Office Storage
Clutter can quickly derail the most well-intentioned eco-friendly productivity and organizational systems. Keep your gear neat and tidy with storage made from sustainable materials like bamboo (such as the bamboo collection from The Home Edit, cotton, cork and more.
Use bamboo desk organizers or trays to corral writing tools, tech accessories, and other everyday items you reach for. Bamboo is naturally antimicrobial, durable, and biodegradable. It's perfect for containing the small objects that tend to accumulate.
Cork boards made from sustainable cork oak bark harvest scraps are perfect for pinning up calendars, goal lists, mood boards, and affirmations. Add a few colorful push pins made from recycled paper, metal or plastic (or these bamboo-based pins!). Mount a small chalkboard to write reminders that change regularly.
Upcycled office storage like cotton and burlap pouches, pen cups, desk trays and desktop files keep your space functional. Shop small businesses that give used materials new life. Choose multifunctional pieces like a pouch that can store everything from planners to headphones.
Repurpose household items into organizers. For example, a mint tin could hold paper clips or push pins. Sturdy glass jars or bowls corral smaller supplies. Paint or decoupage the outside to make them fun and personalized.
In addition, evaluate the types of supplies and gear you use daily vs. occasionally. Keep essentials within arm's reach for efficiency. Store specialized or seasonal items further away. Optimizing your storage layout prevents frustration rummaging for things.
Finally, take advantage of vertical wall space for organizational tools. Mounted shelves, pegboards, and hanging pouches keep items visible and accessible without cluttering your main workspace. This helps create zones for planning, focusing, creating or relaxing.
Track Your Time in an Eco-Conscious Way
From medical appointments to meditation practice, having a system to track your time helps maximize your days. Instead of disposable page-a-day calendars, try these eco-friendly options!
Magnetic dry erase boards let you rewrite your schedule again and again. Use colorful fine tip dry erase markers to neatly block out your days and tasks. Eco-friendly options are made from recycled materials, sustainable bamboo, or biodegradable plant plastics. Mini boards are ideal for travel or popping in a purse or pocket.
Invest in a quality board and markers to use for years. After extensive erasing, refresh the surface with a dry erase board cleaning spray or wipe. Alternatively, use a chalkboard to jot down daily or weekly schedules with colorful chalk. Date stamp important events or deadlines. The wipeability makes it easy to update constantly.
Digital apps like Google Calendar, Cozi, and Trello provide paperless scheduling and project management for eco-friendly productivity. Share calendars with family and healthcare providers for seamless coordination. Customizable apps allow you to create systems that suit your needs. For example, color code medical, personal, family and work events. Set up reminders to help you manage medications or daily wellness habits.
Be sure to check out our full review of Trello!
Many find that some combination of physical and digital tools works best for staying organized. Use digital calendars for long-term planning and big picture organization. Maintain a magnetic board, chalkboard or whiteboard for your daily schedule and checklists.
With a little ingenuity, you can build an eco-friendly productivity toolkit tailored to your lifestyle. Focus on quality over quantity, and choose versatile products made from sustainable, natural materials. Reduce waste by going paperless whenever possible, and use technology to your advantage. Most importantly, develop a routine that energizes you, adapts as your needs change, and helps you live your healthiest, most fulfilling life.