Coping with Chronic Migraine: Tips & Tools I Use to Manage Migraine Pain & Side Effects
For as long as I can remember, I've dealt with debilitating migraines. They've always been horrible, with pain, nausea, speech difficulties, and sensory sensitivities galore. More recently, they began fighting with my eyes, too, leaving me with blurred sight (at best) for a day or two, too. Coping with chronic migraine is easier said than done, but I've accumulated a few tools that make life with migraines a bit more possible.
Obligatory disclaimer: Talk to your doctor before changing your treatment plan. I'm not a medical professional myself, and this post does not constitute medical advice. These tips and tools are simply examples of my own experience with chronic migraines and are not guaranteed to work for everyone.
It's worth noting that I try to keep my lifestyle cruelty-free/vegan, not just my diet. However, healthcare & medical needs are the one area where I'm less diligent. If nothing else, how can I make a difference if I'm not well enough to function? We're shooting for progress here, not perfection.
*This post may include affiliate or referral links. At no extra cost to you (and with a special reader discount, in some cases!), I'll receive a small commission or other rewards to help support An Ideal Life. As an Amazon Associate I earn from qualifying purchases*
Cove
First and foremost, I have to give a shoutout to one of the newest tools in my migraine crisis kit. A few months back, I signed up for Cove after a short-term trial of an abortive medication through K Health. My Cove physician was able to set me up with that prescription and ondansetron for nausea accompanying both migraines & meds (if you watch shows like Chicago Med, that may be a familiar one!) and a preventive medication I take daily, too. I could even have the prescriptions transferred to my typical pharmacy, which is even cheaper than Cove's already excellent prices through their partner, Eagle Pharmacy.
If you use our referral link to give Cove a try, you'll even get 60% off your first month's prescription!
Migraine Buddy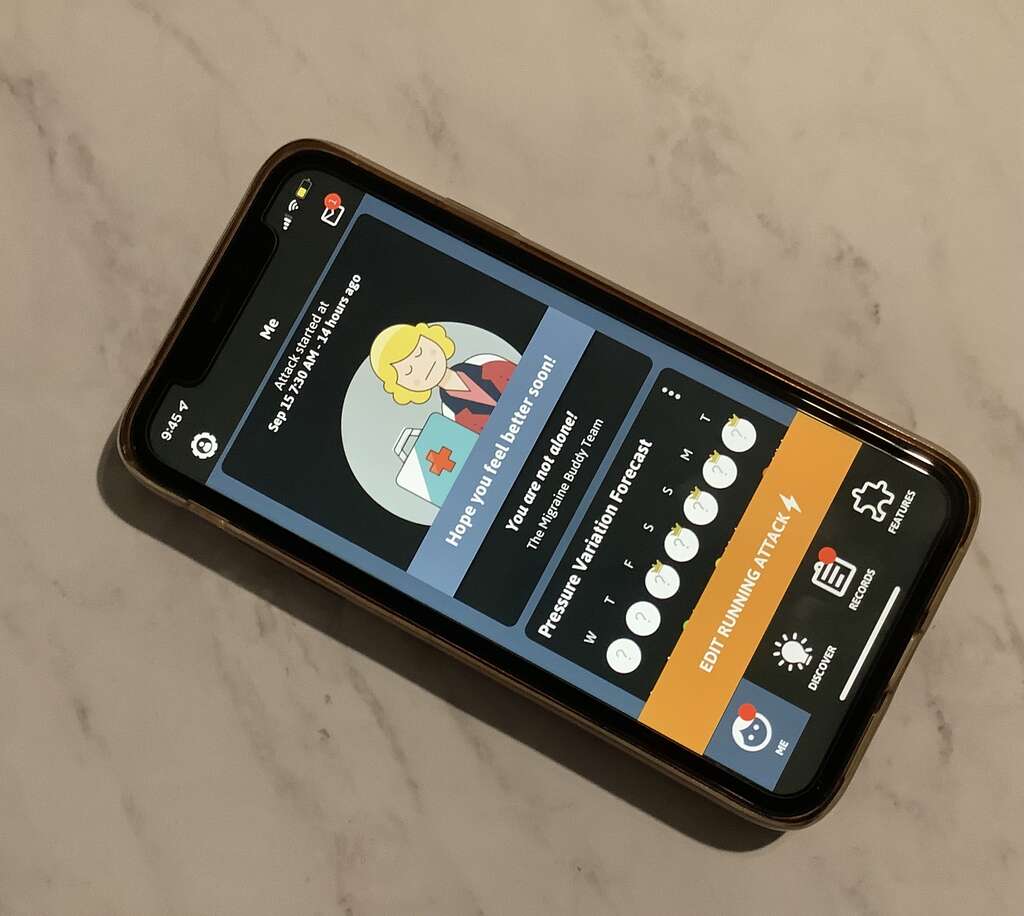 Migraine Buddy is a lifesaver for several reasons. First and foremost, it's essential to keep track of migraines. I feel like I have them constantly, so I'm gathering this crucial data even when I'm not logging as perfectly as I'd like to be. However, there's even more to Migraine Buddy than tracking alone.
The Migraine Buddy app offers plenty of insights, activities, and information to help you understand your migraines. But, just as importantly, it guides you through a few specific screens as you log a migraine. My personal favourite details are two pages, in particular. Firstly, there's a page that asks which medications (if any) you've taken. You can personalize this list so, even in the depths of migraine misery, you'll know what to use or take. The same is true of the page for non-medication remedies, like resting in a dark room or drinking water. I'm sure I'm not the only migraineur who can never remember what actually helps while in the trenches!
Sign up for Migraine Buddy.
OTC Medications
Of course, prescription medications aren't the end-all, be-all. I still depend on over-the-counter pain relievers and other OTC methods to ease my migraines. Advil is almost always my go-to, whether it's straight ibuprofen, Advil Dual Action, or Advil Migraine. I also depend on a severe allergy pill (diphenhydramine [Benadryl] with acetaminophen [Tylenol]) for those headaches that seem to be sinus-induced—though it can be hard to distinguish between the two. In terms of supplements, I typically take Deva's calcium-magnesium combo and recently started trying feverfew capsules, too.
Muscle Rub
With popular brands like Bengay, Tiger Balm, and Icy Hot, there are plenty of options for pain relief, whatever your preference. Your go-to store may even have a generic brand that's similar or even better than your brand-name options (I've had luck with Walmart's Equate equivalent to Icy Hot myself). The back of my neck, in particular, tends to be my go-to application spot, though my forehead, temples, cheekbones, and jaw have all had their fair share. If you use any of these topical products on your face, be sure to avoid getting any in your eyes!
CBD
I first tried CBD several years ago, as it was starting to become more popular. A friend of mine was working with an MLM that specialised in CBD oils and offered me a small sample to try. I loved the results (not just for migraine relief but also for easing my chronic joint pain, anxiety, and other symptoms) but avoided the hefty cost until I could make space in my budget more recently.
After a ridiculous amount of research, I came across Wink CBD and gave their cruelty-free GSC (a minty flavour reminiscent of a certain popular seasonal cookie) and Cupcake oils a try. These are some of the most valuable items in my migraine crisis kit, and I can hardly recommend them enough. In fact, I've recently added a few new flavours to my collection, which I can hardly wait to taste test. I'm excited to try their other products, too, eventually.
Use code ANIDEALLIFEBLOG for 10% off your first Wink order!
Water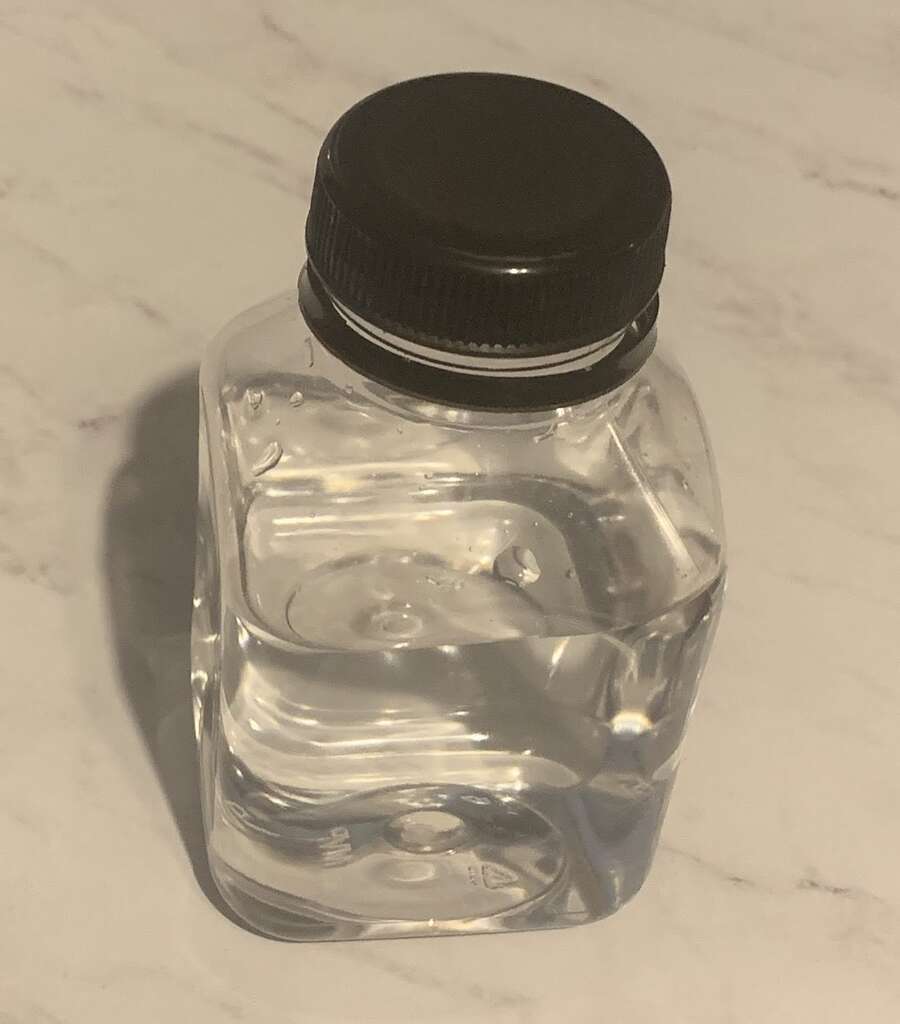 In a lifetime of chronic migraines, I've heard many times that dehydration can be a trigger, so a simple glass of water can make a big difference. At the very least, there are few instances where a glass of water will hurt!
Looking to drink more water? We've got a post for that!
Electrolytes
Like water, I've long since heard that electrolytes may benefit migraine symptoms. I only started trying this trick for myself this past year or so, though—and I'm so disappointed I didn't explore it sooner! I adore Everyday Hydration and LiquidIV for this, but there are other versions, too, of course. Electrolytes aren't a magic cure-all for migraines, but they help pretty often!
Coca-Cola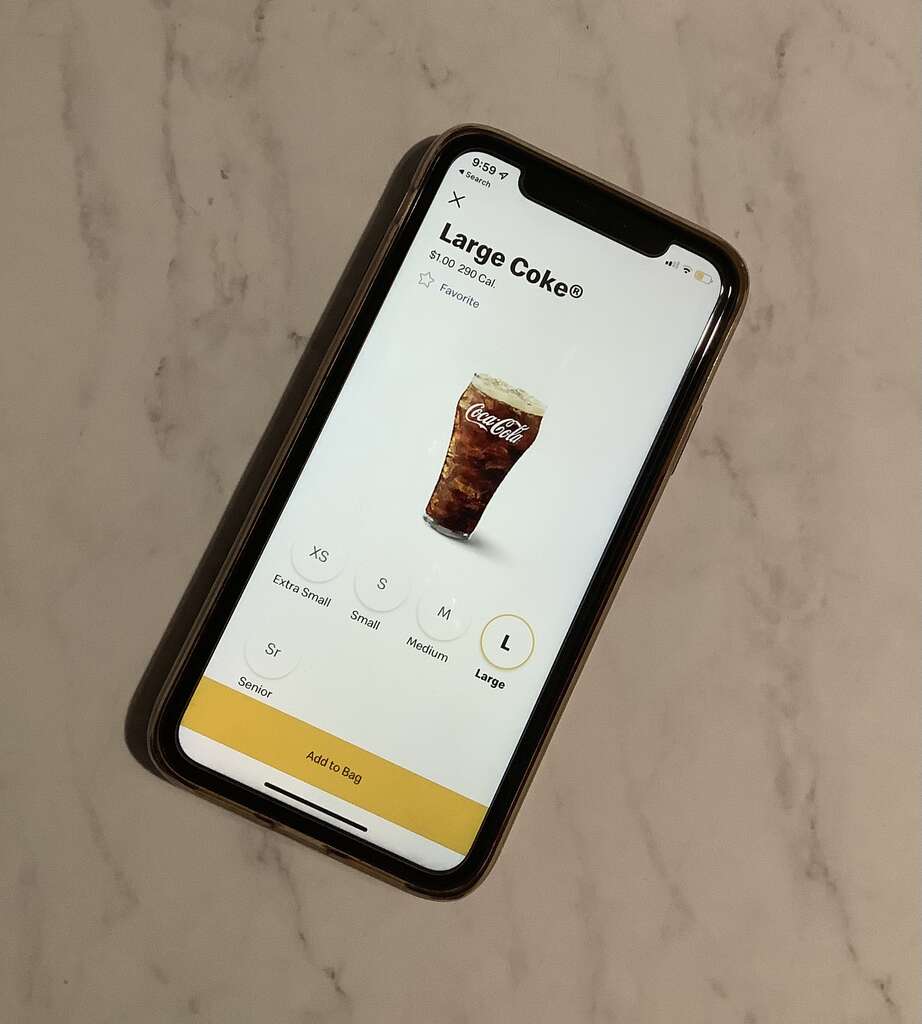 In particular, McDonald's Coke is some sort of magic—and I'm not alone in this strange migraine remedy! I've heard people attribute this to the particular syrup-water-ice ratio the chain uses, but I don't need to know the details. If it makes coping with chronic migraine easier (and usually offers that relief for just $1), I'll take it! Now, to get McD's on board with plant-based food options….
Ginger Candies
If your migraines are anything like mine, they come with an awful lot of symptoms aside from pain, including plenty of nausea. I learnt long ago that ginger could take the edge off this nausea—and candied ginger is a tasty way to consume it. Ginger tea is also an excellent choice—lemon ginger is one of my personal favourites! Not a fan of ginger's flavour? These candies crafted for morning sickness can do wonders for migraine nausea, too.
Looking for these in particular? Sign up for Thrive Market for organic candied ginger and so much more!
Peppermint Gum
In a similar vein as ginger candies, peppermint gum is a must in my migraine survival kit. The flavour and scent help ease the tension, while the chewing motion keeps me from clenching my jaw. Alternatively, Tic Tacs work, too!
Essential Oils
Similarly to the scent of peppermint gum, peppermint essential oil is one of my top must-haves for coping with chronic migraine. I also have a lavender roll-on that promotes relaxation—a difficult feeling to come by when dealing with a migraine attack.
WeatherX
I first saw WeatherX earplugs (previously MigraineX) mentioned in a Facebook group, and I eventually invested in a pair of my own. Since, I've added a few to my collection, including a pair of the smaller children's size, which fit my ears much better. Even without the earplugs themselves, though, the WeatherX app could come in handy by warning you of upcoming pressure fluctuations if you suspect that to be a migraine trigger.
YouTube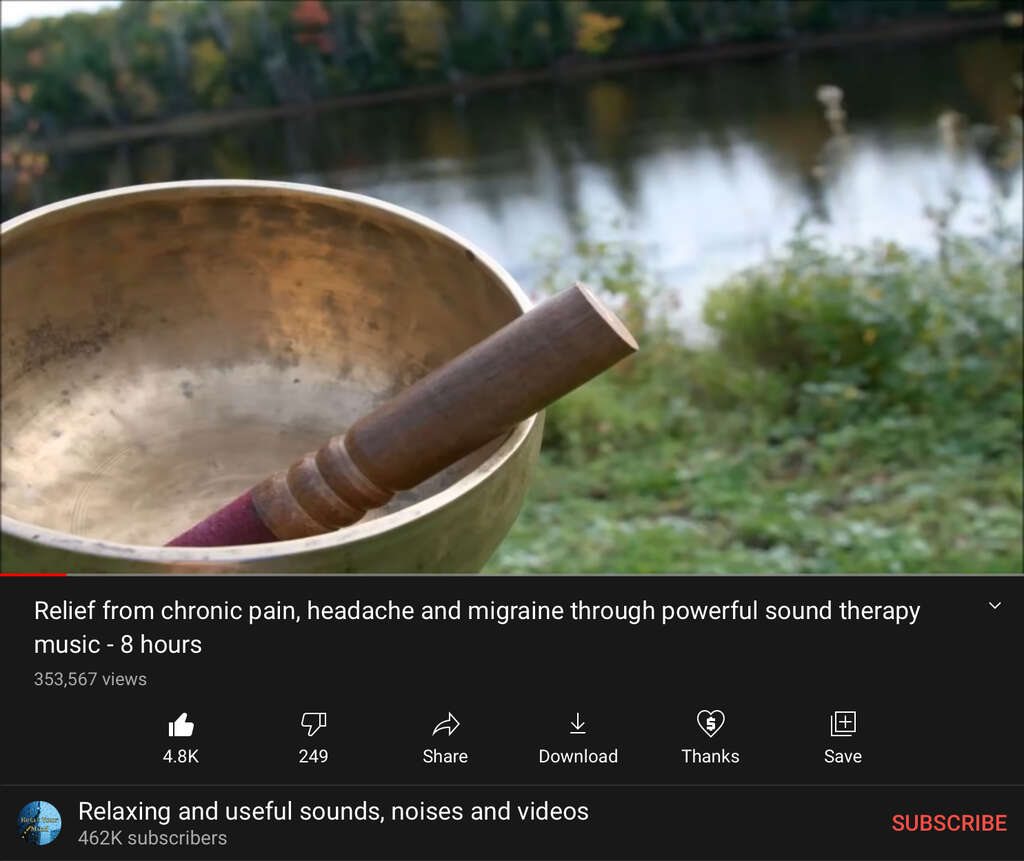 YouTube might not seem like a typical tool for coping with chronic migraine, but it's one I turn to time and again. In particular, the audio from this video seems to help tremendously! Unfortunately, it seemed to disappear from the site for a short time, and I was devastated. I have no idea just how this works, but it's a lifesaver!
Insight Timer
I dove into Insight Timer when the YouTube video linked above was unavailable for a time. Of course, this is good for all sorts of meditations, sleep audio, and other moments of self-care. But it's excellent for coping with chronic migraines, too!
Apple Watch
I hope rather desperately that Migraine Buddy and Bearable (two of my favourite apps for iOS) release Apple Watch editions of their respective apps. For now, though, I find that the heart rate monitor built into my Apple Watch Series 6 is quite beneficial. When you're struggling with pain like a severe migraine, your heart rate tends to increase. I deal with an abnormally high heart rate typically, so I know that when the pain raises it even higher, it's time to take a break and implement some of my tools for coping with chronic migraine.
Mouth Guard
I recently noticed I've had a lot of jaw pain with my migraines as of late. I'm not sure whether TMJ is triggering migraines or vice versa, but I know that a mouth guard seems to help!
Cervical Traction Device
When I came across this cervical traction device, I was intrigued by the idea of reducing dowager's hump and potentially easing migraine pain. Unfortunately, I don't always take the time to do this daily, but the relief is noticeable when I do.
Massager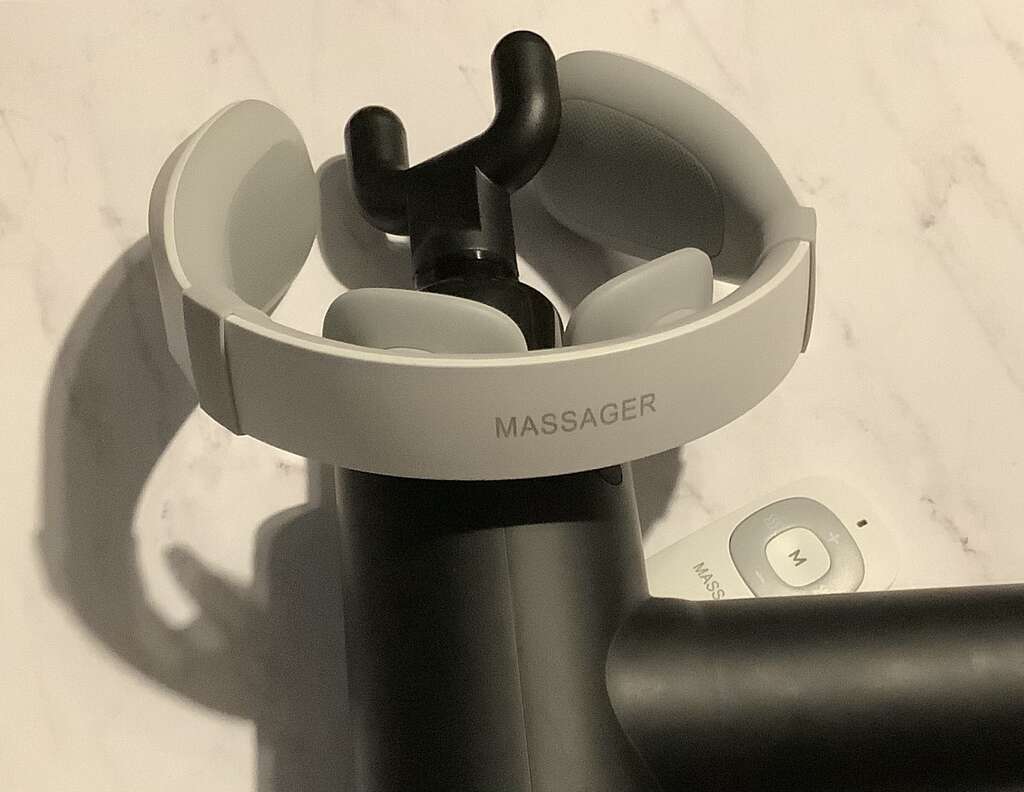 This tool is actually in two parts! I get terrible neck and shoulder pain when dealing with a migraine flare, so a massage gun or percussion massager is ideal. As a bonus, it helps with my other forms of chronic pain, too! I also use a heated neck massager, which feels heavenly at the base of my skull, where so much of my pain tends to centralize. I've also got a fantastic little TENS unit that helps with migraines and other types of pain, too!
Sunglasses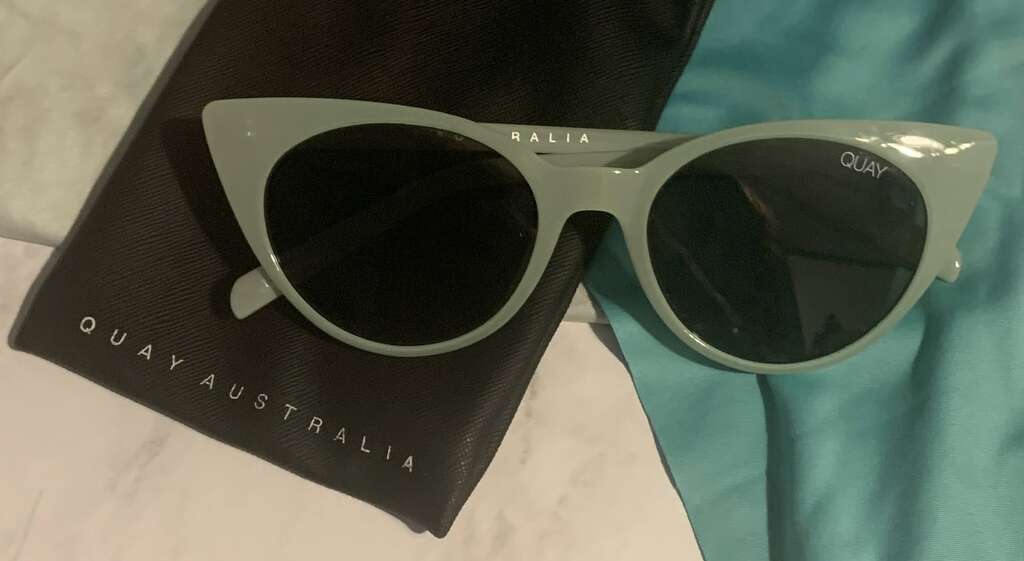 Am I that jerk who wears sunglasses indoors? If I have a migraine, you betcha. Light can be absolutely debilitating mid-flare, but dark shades can take off the edge a bit. I even suffered through a few college classes with them! I have an oversized pair from Miss A (currently unavailable, but they have a wide array of other sunglasses!) that live in my bedside migraine kit (a pouch that's also from Miss A!). On the go, I turn to my pairs from Quay Australia or Tiffany & Co.
Cool Patches
Another Miss A must-have! These cooling patches are specially made for pain, fevers, and similar sorts of discomfort, and they're lovely additions to my migraine toolkit. They're also excellent when the summer heat is a little too unbearable!
Warming Eye Mask
Cool temperatures aren't offering relief? How about heat? These warming eye masks—yes, another Miss A find—are incredible. Right now, they're available in rose or lavender scents. I use the lavender for migraine relief since it's one of the few aromas that doesn't typically worsen a flare.
Eye Pillow
On a similar note, a friend sent me an aromatherapy eye pillow (covered in cats!) that's become a staple for coping with chronic migraines. I've even added a few more to my collection! PeaceLoveRelaxation is my go-to resource. I may very well have to add to my stock soon, too!
Warmies
I cannot explain just how much I adore these cuddly yet practical critters. While the idea of putting a stuffed animal in the microwave is somewhat disconcerting, the effects are well worth it. Warmies are perfect for comfort during a migraine flare or simply staying warm come winter!
Sleep Mask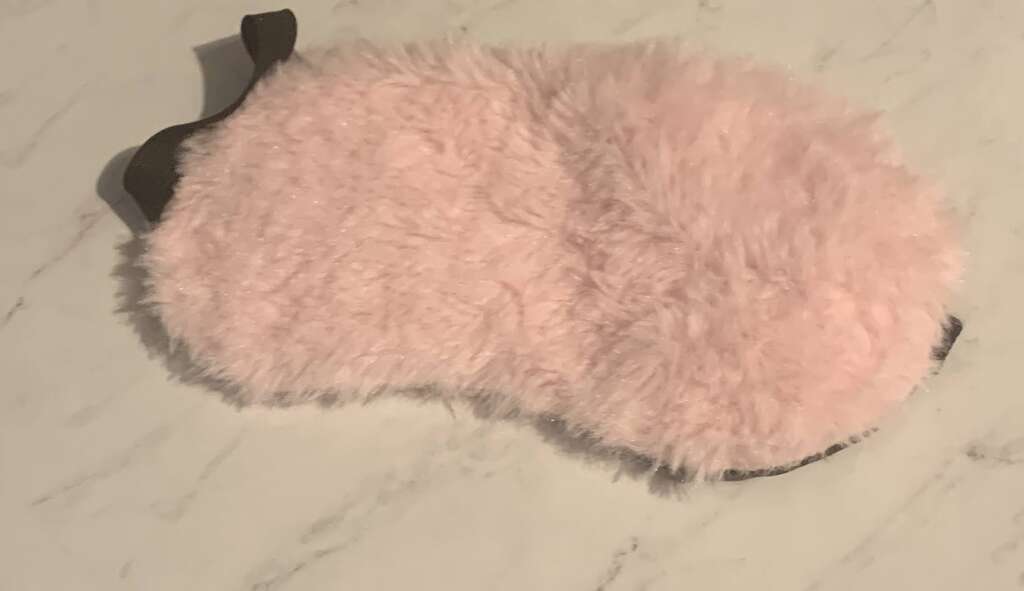 Sometimes it's just a bit of darkness you need—more than your favourite shades have to offer. In that case, a handy dandy sleep mask is ideal! I use one most nights anyway, so I have quite the collection around already.
Eye Patch
This is by far the item my family most judges me for, but it's a valuable tool nevertheless. Because I deal with chronic migraines, I can't always retreat into the darkness as I'd like. So when I have to keep being a semi-functional adult, I've found that a cheap eye patch (mine's from Walmart) can save the stabbing pain of light or screens in my eye. I typically have just one affected so severely at a time, so this is perfect for offering a bit of relief.
Rest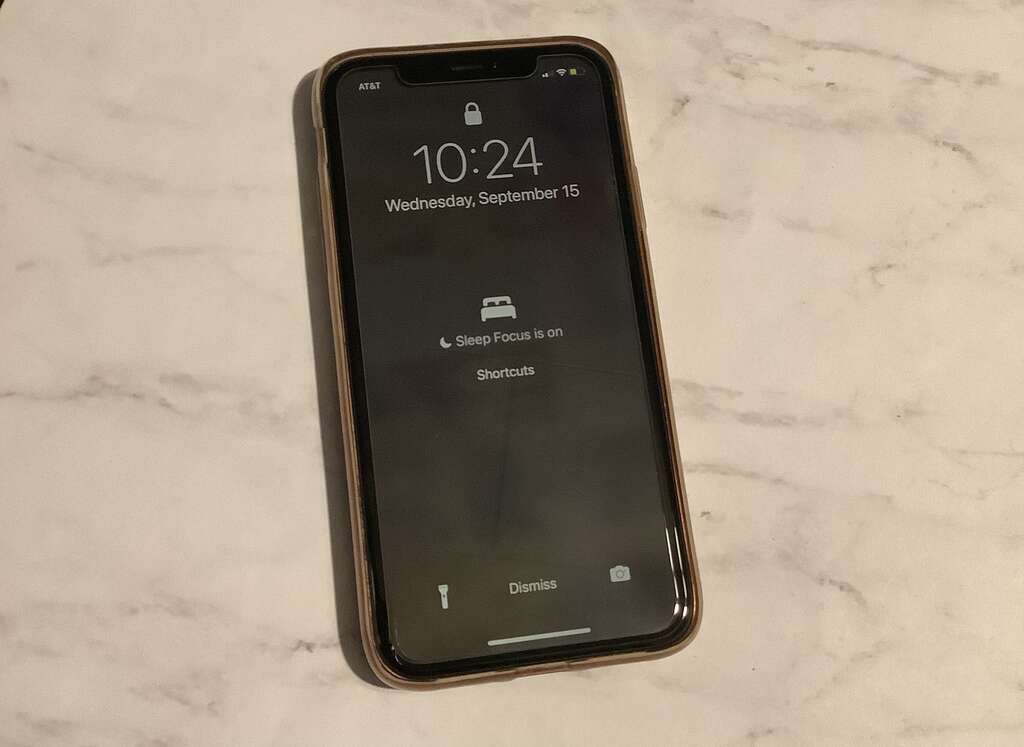 When it's possible, sleep is by far the best tool for coping with chronic migraine. However, if the pain's too much to sleep, even just lying down and resting can make a world of difference!
Regular Breaks
Similarly to rest, taking regular breaks is crucial to coping with chronic migraines. I work on the computer (well, iPad, LATELY) and know that too much screen time will inevitably trigger a flare. By taking regular screen-free breaks, I can usually mitigate these effects! A Pomodoro timer is perfect for this.
Even with this lengthy list of tools and tips, coping with chronic migraine is easier said than done. Still, even a little bit of relief is better than none at all!
Do you have a fantastic migraine-fighting tool I didn't mention? Let us know in the comments or on social media @anideallifeblog!