LookHUMAN Mug Haul and Wish List
I've been a fan of LookHUMAN for ages, but it took me until just a few months ago to start my own LookHUMAN mug collection. Once I started, though, I dove in head first! Naturally, a LookHUMAN mug haul was necessary—as well as a wish list showcasing those I'd still like to add to my collection.
*This post may include affiliate or referral links. At no extra cost to you (and with a special reader discount, in some cases!), I'll receive a small commission or other rewards to help support An Ideal Life. As an Amazon Associate I earn from qualifying purchases*
It's worth noting that there's more than just mugs on the LookHUMAN website. In fact, you'll find designs like these on just about everything! Journals, t-shirts, face masks, and pins stand out as a few other fantastic products.
Cute Mothman Mug
You might not know this about me, but I'm a big fan of Mothman. Is it normal to have a favourite cryptid? Regardless, between my go-to episode of Paranormal Witness and the wonderful Twitter bot, in-real-life friends and family know that cute Mothman merch is a quick and easy way to my heart. This mug was the first LookHUMAN piece in my collection and for good reason—how cute are these little mothmen? There's a pastel version, too, that I'm hoping to get my hands on sometime soon.
Mothman Believes in You Mug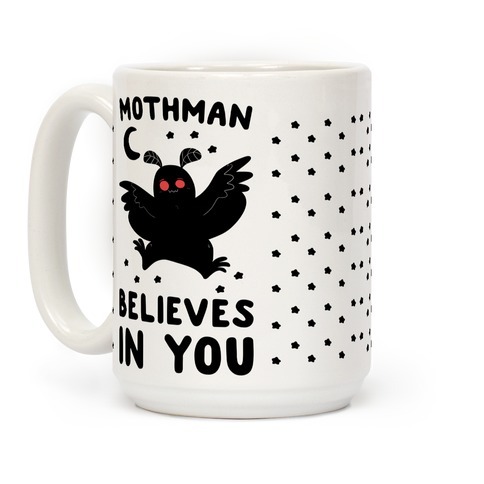 Speaking of Mothman—how cute is this? Some days need a little extra motivation and Mothman is ready to offer just that. Unfortunately, this mug took a nose dive within days of getting it, leading to a nasty chip along the rim. I'm hoping to replace this inspirational mug soon for coffee/tea-drinking purposes, delegating the chipped version to holding some pens or pencils!
Mothman Believes In You 15-ounce mug
College Educated Evil Feminist Slut Mug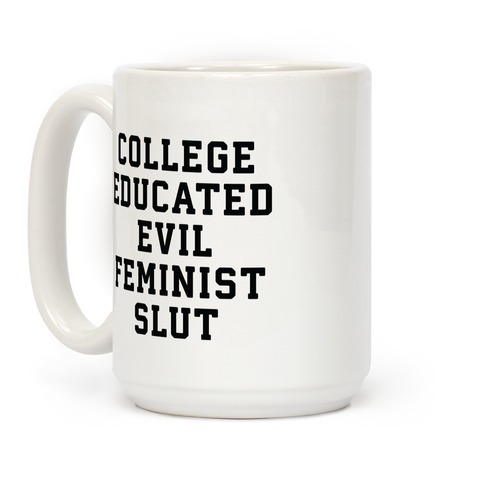 Full disclosure, I've actually got this mug packed away—while I'm stay at my parents' house, it's not quite the drinkware they'd want to see me using! Once I've moved away once more, though, I'm excited to pull this out and spread the word. Certainly, there's nothing more evil than a feminist!
College Educated Evil Feminist Slut 15-ounce mug
Legally Blonde Harvard Mug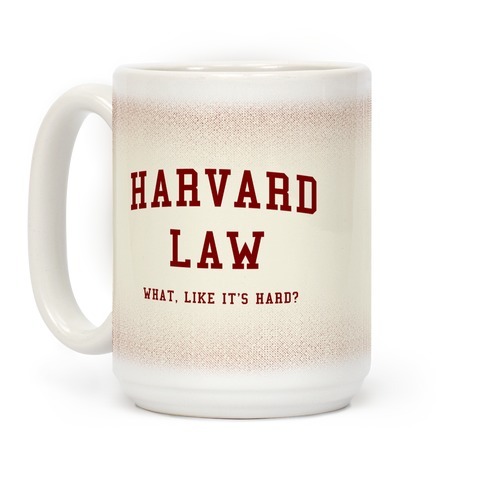 Legally Blonde is one of my favourite movies of all time. Not only do I adore Reese Witherspoon, but I'm also a natural blonde with a small dog who nearly tried to become a lawyer (I talked myself out of that one for health reasons). This mug is the perfect confidence boost when adulting feels a little extra challenging!
Harvard Law What Like It's Hard 15-ounce mug
Buy Me Books and Tell Me I'm Pretty Mug
I mean, this sounds like a pretty good plan to me! This mug always reminds me of an exchange between Firefly's Wash and Kaylee (or, depending on the day, Kaylee and Simon—"pretty pretty" gets me every time!). Paired with my love for books, this mug just couldn't be better. And who knows…maybe it'll encourage the perfect bookstore date someday!
Buy Me Books and Tell Me I'm Pretty 15-ounce mug
Fueled By Crystals & Coffee Mug
Even if you only know me through the blog and social media, this should be pretty self-explanatory. This combo gets me through more days than I could count!
Fueled by Crystals & Coffee 15-ounce mug
I'm a Witch, I'm a Lover Mug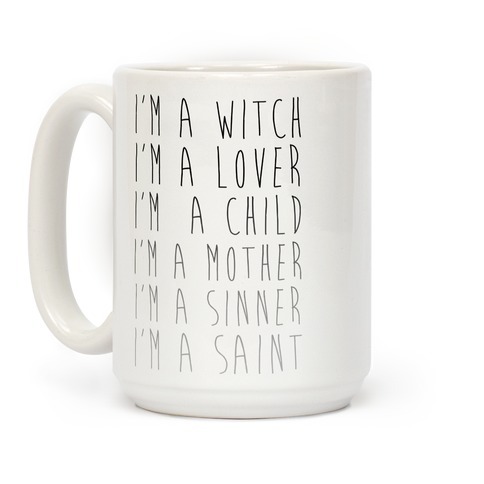 Who doesn't love this oh-so-catchy Meredith Brooks song? The subtle word-swap for "witch" is perfect—I don't curse much (especially around family), and I'm pretty darn witchy as a rule.
I'm a Witch, I'm a Lover 15-ounce mug
Spooks and Books Mug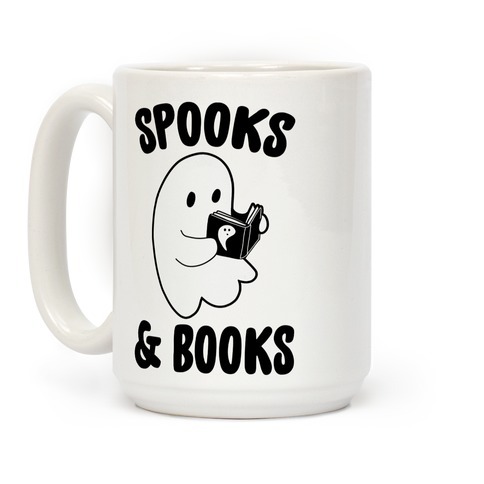 Former paranormal investigator, empath, and resident of a haunted house…who just so happens to be a bibliophile, too? What could be a better fit than an adorable mug that combines these interests?
Village Witch Mug
This design is actually the first that drew me to LookHUMAN! After seeing it on Buzzfeed, I fell in love with the quaint illustration and the implications behind using this mug in my small hometown (technically a borough, but close enough!). So, it's no surprise that this was one of the first mugs I ordered!
Perfectly Splendid Mug
Any other The Haunting of… fans? While I love Hill House (if you haven't read the novel yet, you absolutely must! It's not the same as the Netflix series, but it's perfectly splendid all the same. I mean, could Shirley Jackson write anything that isn't?) Bly Manor (inspired by the Henry James classic, The Turn of the Screw) has a special place in my heart. That end-game couple is one of my all-time favourites, and Oliver Jackson-Cohen's accent? Swoon. Bad guy or not, it's impossible to deny it! Fan-girling aside, this mug is a splendid way to show off your love of this series.
Perfectly Splendid 15-ounce mug
Do I have space for more mugs right now? Not at all. Do I fully intend to grow my collection regardless? You betcha. These are just a few of the mugs on my wish list as of this writing:
Cute Pastel Mothman Mug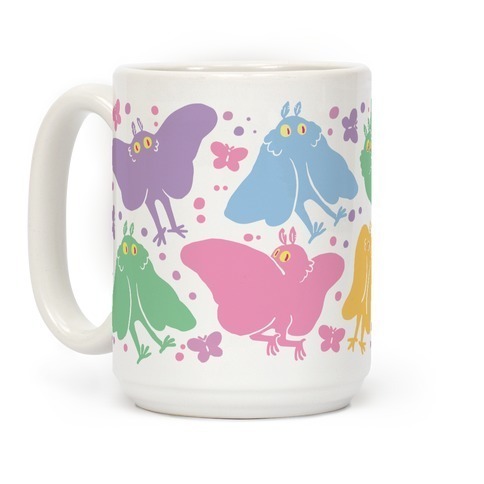 I mentioned the "normal" cute mothman mug above—I definitely have to add the pastel version to my collection!
Cute Pastel Mothman 15-ounce mug
Ghost Cat Mug
Adorably spooky kitty? How could I resist?
I'm in Love with the Shape of You Pumpkin Mug
Ed Sheeran meets Spooky Season? Yes, please!
Shape of You Pumpkin 15-ounce mug
Fireworks Make Me Anxious Mug
Not only do fireworks aggravate my own PTSD, but they bother our poor pets, too. My parents' neighbors, in particular, insist on setting off illegal blasts all summer long, so it's an especial pet peeve! This mug illustrates my feelings pretty perfectly.
Fireworks Make Me Anxious 15-ounce mug
My Everything Hurts Mug
This is a spoonie mug if I've ever seen one!
My Everything Hurts 15-ounce mug
Ruth BAder Ginsburg Justice Tarot Mug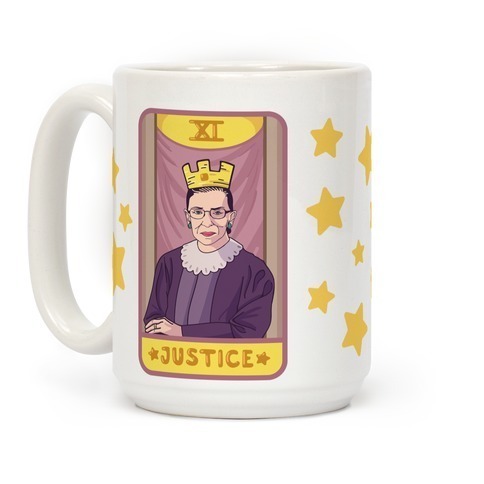 I adore RBG, and this tarot card design adds a fantastically witchy touch!
RBG Justice Tarot 15-ounce mug
the Fall of the Patriarchy Mug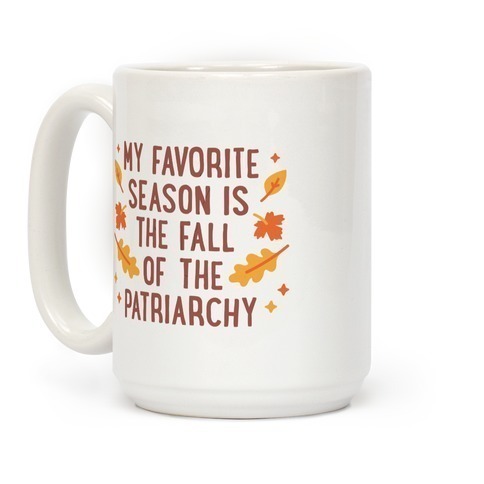 It's almost fall—this is a must-buy, right?
My Favorite Season is the Fall of the Patriarchy 15-ounce mug
Baby Goats Mug
Baby goats are adorable, satan eyes and all…and this mug is no exception!
…You Know, Fall Shit Mug
This mug made my sister and I crack up—we both adore autumn, and this couldn't be more true for us as true crime fans!
…You Know, Fall Shit 15-ounce mug
I Like to Party Mug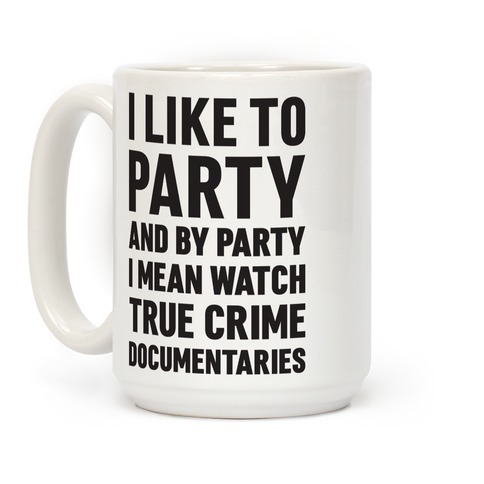 Now that we mention true crime…how perfect is this one? Side note, drop your favourite true crime docs in the comments! I'm always looking for new titles for my to-watch list.
I Like to Party and By Party I Mean Watch True Crime Documentaries 15-ounce mug
Pride and Feminist Mug
It is a truth universally acknowledged, that a Jane Austen fan in possession of feminist ideals, must be in want of this mug.
Pride and Feminist 15-ounce mug
Therapy Is Expensive, Sleep Is Free Mug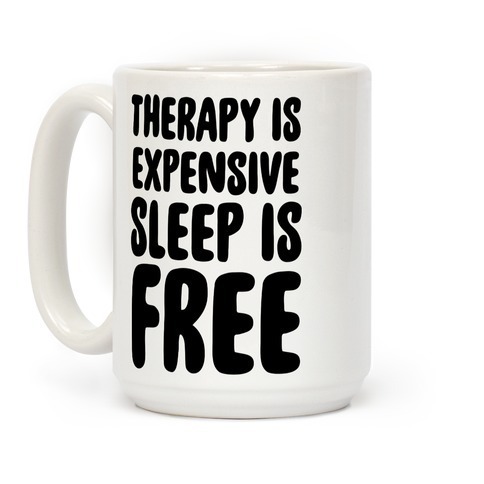 Therapy is a great concept (I've got Talkspace on my radar myself), but not always an accessible one. Sleep isn't an actual substitute, of course, but it certainly feels good in the moment!
Therapy is Expensive, Sleep is Free 15-ounce mug
Tears of My Readers Mug
Any writer recognizes this sentiment, right?
Tears of My Readers 15-ounce mug
Witches Get StufF Done Mug
This mug instantly makes me think of Hamilton's "Immigrants—we get the job done!" Witches certainly do the same!
Witches Get Stuff Done 15-ounce mug
Of course, I'm sure there are even more LookHUMAN mugs I'd love—but I don't want a 3,000 word wish list here either! For now, though, this wish list is plenty. In fact, getting each of these mugs would more than double my LookHUMAN collection!
I absolutely love the mugs in my LookHUMAN mug haul so far and can hardly wait to add a few more, especially as spooky season approaches. Do you have any mugs or other products from LookHUMAN? Let me know in the comments if you have any recommendations!