The Best 2022 Black Friday Deals for Spoonies
It's that time of year again when stores across the US and beyond promote special deals on items they've deemed to be perfect holiday gifts. That is far from the only use for Black Friday sales, though. I've scrolled through some of this year's advertisements (so far!) to find some of the best 2022 Black Friday deals for spoonies.
*This post may include affiliate or referral links. At no extra cost to you (and with a special reader discount, in some cases!), I'll receive a small commission or other rewards to help support An Ideal Life. As an Amazon Associate I earn from qualifying purchases*
The information in this blog post is provided for educational and informational purposes only and should not be construed as medical advice. The content is not intended to be a substitute for professional medical advice, diagnosis, or treatment. Always seek the advice of your physician or other qualified healthcare provider with any questions you may have regarding a medical condition. Never disregard professional medical advice or delay seeking it because of something you have read online. The author of this post is not a licensed medical professional and does not assume any liability for any actions taken based on the information contained in this post.
Why shop Black Friday sales for spoonies?
One of the best things about Black Friday deals is that they offer discounts on a wide variety of items. This is great for those of us with chronic illnesses because it means that they can save money on things that we need, such as medical supplies and equipment. Additionally, Black Friday deals often include sales on clothing, food, and other household items, which can make life a bit easier for disabled individuals.
Apple iPad
The Apple iPad, like this refurbished iPad Pro, is an incredibly useful device for people with chronic illnesses. It's lightweight and easy to use, and it comes with a ton of helpful apps that can make your life easier. iOS apps can help you track your symptoms, medications, and appointments. Others can help you manage your stress and anxiety while still others can be used for entertainment or relaxation. The iPad is a versatile device that can be used for a variety of purposes, and it's a great tool for spoonies. I run my businesses from my iPad, perform my day job with it, use digital planning to organize my life, and more, all on a device like this.
Apple Watch
The Apple Watch has a number of features that can be helpful for people with chronic illnesses. For example, the Apple Watch can track your heart rate and blood oxygen levels, and it can remind you to take your medication. Additionally, the Apple Watch can send you notifications if your heart rate exceeds a certain threshold. This can help you to take appropriate action to keep your health under control. I have an earlier model and love it!
Cervical Traction Device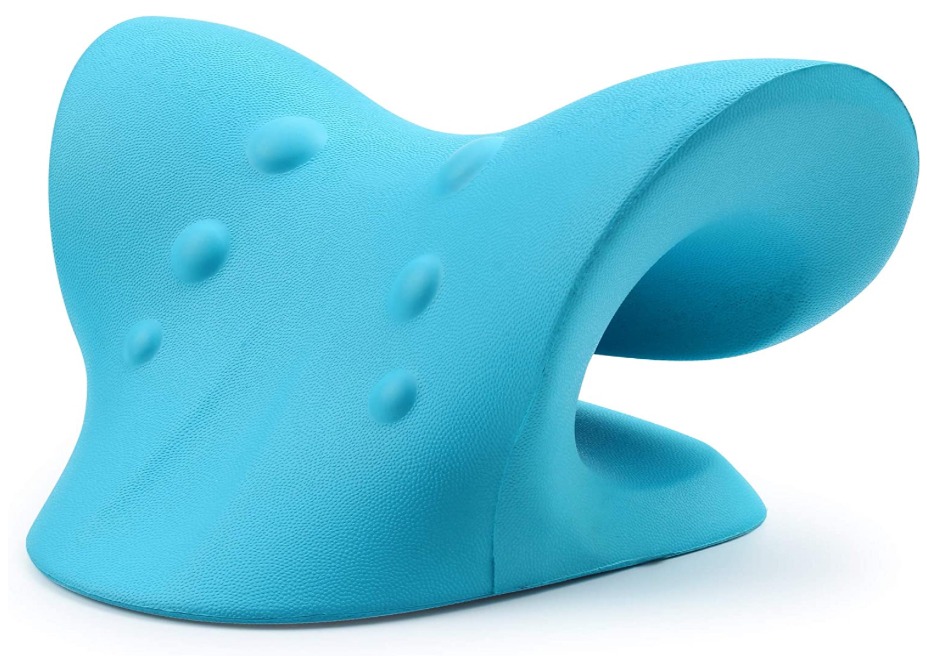 Cervical traction devices like this "pillow" are used to help stretch and elongate the cervical spine. This can help to relieve pain and tension in the neck, and can also help to improve range of motion. Whether you use it to ease stiffness in your neck and shoulders after a long day in front of a computer screen or, like me, you use it to ease the pain of ocular migraines or occipital neuralgia, this is a must-have. I use this same one and it's one of my favorite tools for coping with chronic intractable migraine!
Amazon Fire TV Stick
If you're looking for a great way to watch TV and movies, the Amazon Fire TV stick is a great option. It's small and easy to use, and it gives you access to a wide range of content. You can use the Fire TV stick to watch movies and TV shows from Netflix, Hulu, HBO, and other streaming services, and you can also use it to access content from Amazon Prime. When you're dealing with a pain flare or are stuck in bed, easy-to-use distraction is key! I recommend getting silicone sleeves like these to make the remote easier to find when it inevitably falls beside your bed or under a shelf.
Soylent Meal Replacement Shakes
If you have chronic illnesses, you know that finding the right food can be tough. You might be dealing with allergies, digestive problems, or a lack of appetite. That's where Soylent comes in. Soylent meal replacement shakes are perfect for spoonies. They're nutrient-rich, easy to digest, and they taste great. Plus, Soylent is dairy-free and GMO-free, so it's perfect for people with these food allergies or sensitivities.
Ginger Juice
Ginger is an amazing root that has been used for centuries to help with all sorts of illnesses. Ginger juice is a great way to get the benefits of ginger for chronic illnesses. For instance, ginger is a natural anti-emetic, meaning it helps to stop nausea and vomiting. In addition to nausea relief, ginger juice can also help to improve digestion and stimulate the appetite.
Turmeric Latte Mix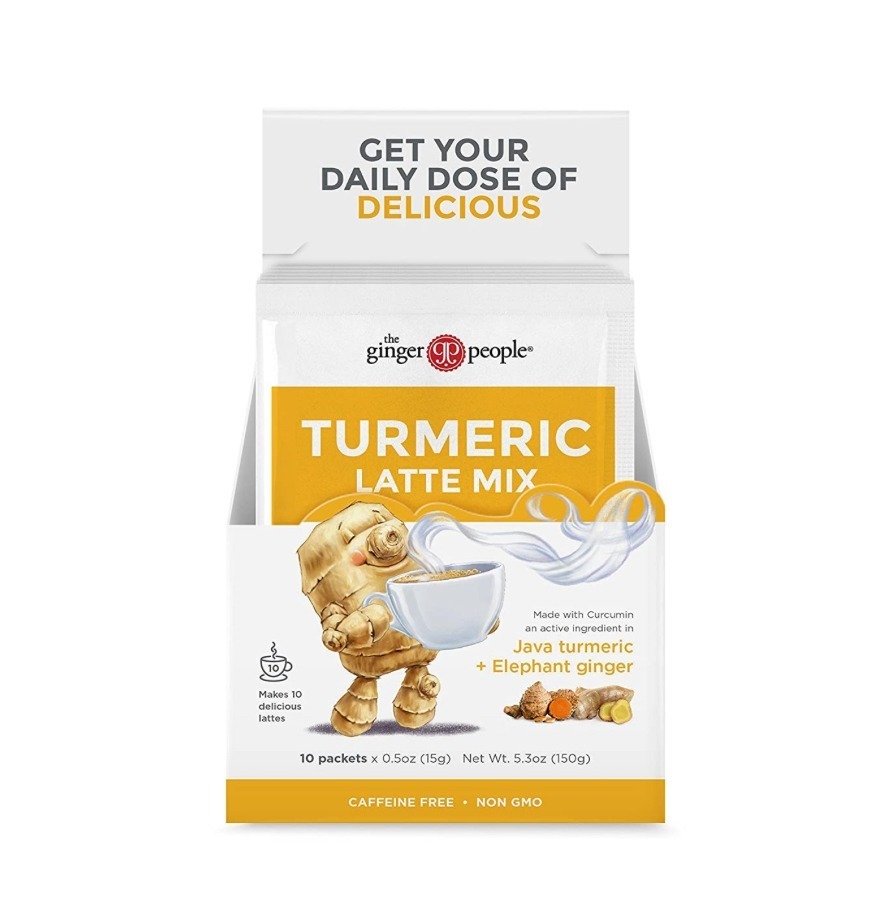 Curcumin, the active ingredient in turmeric, has been shown to help ease inflammation and pain. This turmeric latte mix is made with all natural ingredients and is packed with curcumin. All you need to do is add hot water and you have a delicious, healthy latte. This vegan-friendly beverage is gluten-free and caffeine free.
Memory Foam House Shoes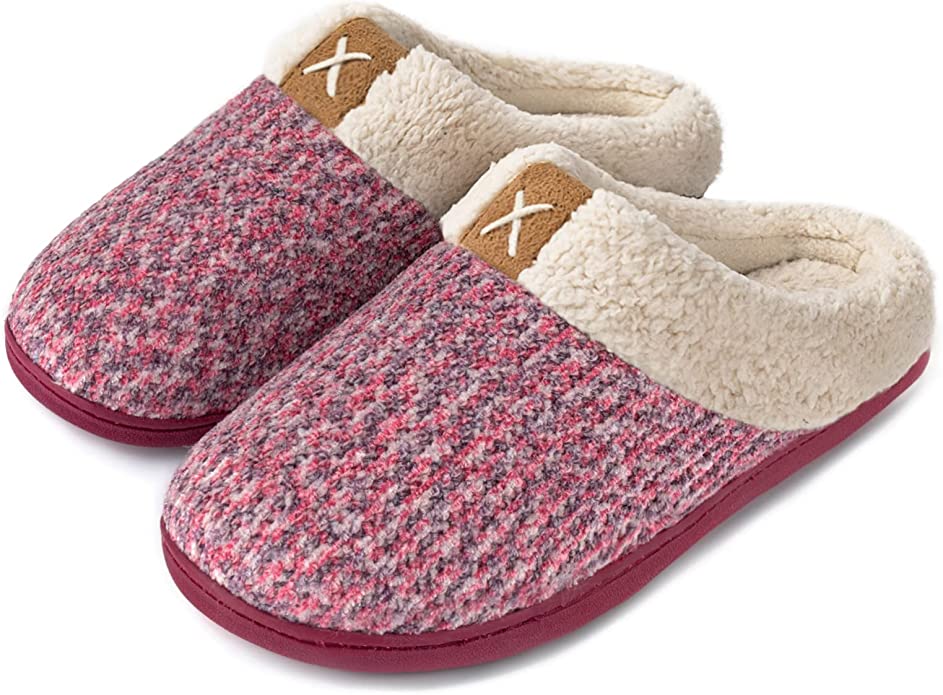 Memory foam house shoes or slippers offer many benefits for those with chronic pain or other health conditions. Memory foam an ideal material for slippers, as it can provide a custom fit and ensure that the slipper stays in place on the foot. Additionally, memory foam is known for its comfort and support. This makes it the perfect material for slippers for those with chronic pain or conditions like plantar fasciitis that can cause discomfort or fatigue. Of course, they'll also keep your feet warm and cozy!
THE COMFY
Whether you're dealing with temperature sensitivity or are just hoping for an added dose of comfort, THE COMFY is sure to please! This wearable hooded blanket looks oh-so cozy, and perfect for winter evenings. Plus, its sleeves mean you can enjoy a cup of tea or a good book without missing out on that warmth.
Grace & Able Compression Gloves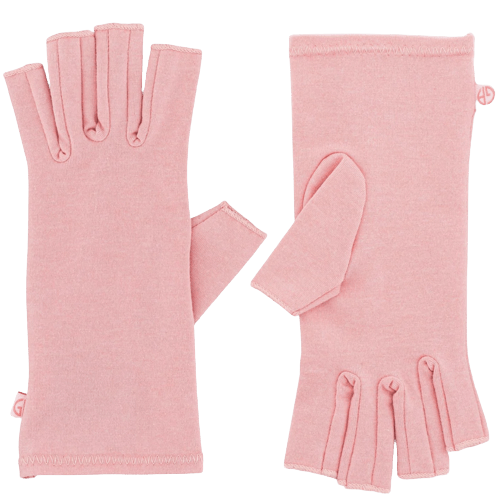 Grace & Able is one of my all-time favorite brands, and my collection of their stylish compression gloves is slowly growing! Be sure to read my review of their arthritis care kit, then pick up your own compression gloves in their 50% off Black Friday/Cyber Monday sale with code GABLACKFRIDAY22.
Heated Blanket
When the weather starts to cool down, many people reach for a heated blanket to keep them warm. Electric blankets are perfect for those of us with chronic illnesses, as they can help to keep us comfortable and cozy. Heated blankets can help to improve our quality of sleep, and can help to reduce pain and inflammation. I have a different brand myself but, without a doubt, my electric blanket has made a significant difference in my quality of life with fibromyalgia and other chronic conditions.
Sodastream Jet Sparkling Water Maker
There are many benefits of drinking sparkling water for those with chronic illnesses. Sparkling water is a great way to stay hydrated, and it can also help to improve digestive health. Additionally, sparkling water is a low-calorie beverage option, which can be helpful for those who are trying to manage their weight. This Sodastream Jet sparkling water maker means you can enjoy a glass of sparkling water anytime, with your choice of flavors or add-ins.
Smart Plug 5-Pack
Some people see smart plugs and similar devices as lazy; if you're disabled, you know they're actually life-changing. They make it possible to control my environment with the touch of a button or with the sound of my voice, and that makes my life so much easier. It seems almost too simple but being able to ask Alexa to shut of the lights come bedtime makes a huge difference!
23andMe Health + Ancestry Service
I had a great experience with the Ancestry DNA kit but the health aspects of this 23andMe Health + Ancestry service still caught my eye. From their description: "Our personalized health reports use science-backed data to show how your DNA can affect your likelihood of developing certain health conditions. Wellness reports show how your DNA relates to your lifestyle. Carrier Status reports can show if you're a carrier for genetic variants linked to certain inherited health conditions. Use insights from these genetic reports to help you make informed decisions to fuel your health journey."
Massage Gun
Chronic illness can take a toll on the body, both physically and emotionally. Massage therapy is a great way to manage the symptoms of chronic illness and promote healing. A massage gun is a great tool to use in addition to regular massage therapy. This is a great tool for reducing inflammation and improving blood circulation. Additionally, it can help reduce muscle tension and fatigue.
Neo-Walk Sticks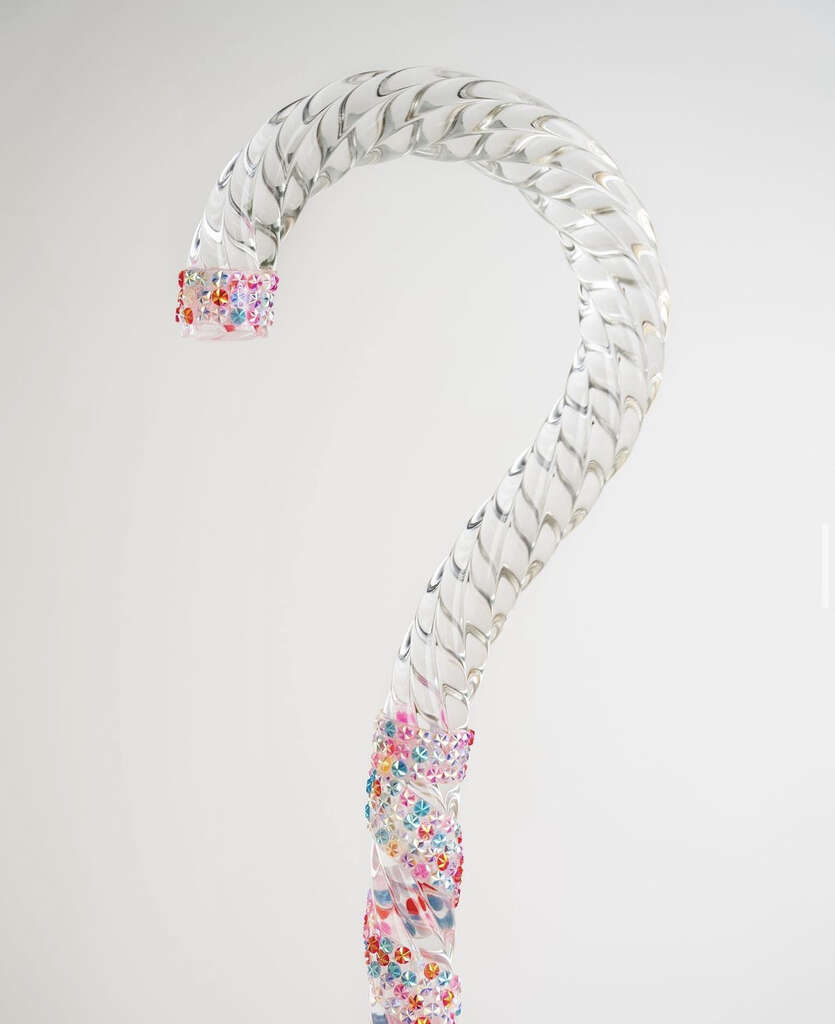 Neo-Walk walking sticks have been on my wish list for some time now! I'm absolutely in love with their unique colors and designs. Mobility issues don't mean you have to forgo fashion! With their Black Friday sale (and code BLACKFRIDAY30), I'm hoping I can work this into my own budget (finally!), too.
Humidifier
A humidifier is beneficial for people with chronic illnesses because the humidifier will help keep the airways moist. This is important because when the airways are dry, they are more likely to become irritated and this can lead to a respiratory infection. This model also seems to function as an essential oil diffuser, if you're hoping for those benefits, too!
Sonic Electric Toothbrush
A sonic electric toothbrush might be ideal for someone with limited mobility or executive functioning issues. A sonic toothbrush is effective at removing plaque and bacteria from teeth. It does this by generating sonic waves that reach deep between the teeth and along the gum line. This is important for those with limited mobility, who are more likely to have plaque and bacteria build-up due to their inability to brush thoroughly. It's also helpful for those who struggle with executive functions, since they'll get a more thorough clean when they are able to brush.
Electric Hand Warmers
Electric hand warmers would be a great tool for someone with chronic illnesses. When you have a chronic illness, your body is always working harder than it should to try and manage the illness. This can leave your body feeling tired and achy, especially in the winter when the cold weather makes your symptoms worse. An electric hand warmer can help to ease these symptoms by providing warmth to your hands and body.
Roomba Bundle
There are many reasons why a person with a chronic illness might find themselves in need of a robot to help them clean their home. Perhaps they have a physical disability that makes it difficult for them to move around, or maybe they suffer from a chronic illness that makes it difficult to do daily tasks like cleaning. In any case, this Roomba bundle can be a life-changing tool that enables disabled individuals to live more independently. I don't have one myself but it's on my wish list!
TENS Unit
For people who suffer from chronic illnesses, treatment can be difficult. This is especially true if the illness is accompanied by chronic pain. A TENS unit is a small, battery-powered device that sends electrical impulses to the body. These impulses help to block pain signals from traveling to the brain. This can help to reduce pain levels for people with chronic pain. It is small, portable, and easy to use. It can be used at home or on the go. Additionally, it is relatively affordable, especially when it's one of these Black Friday deals for spoonies!
Surge Protector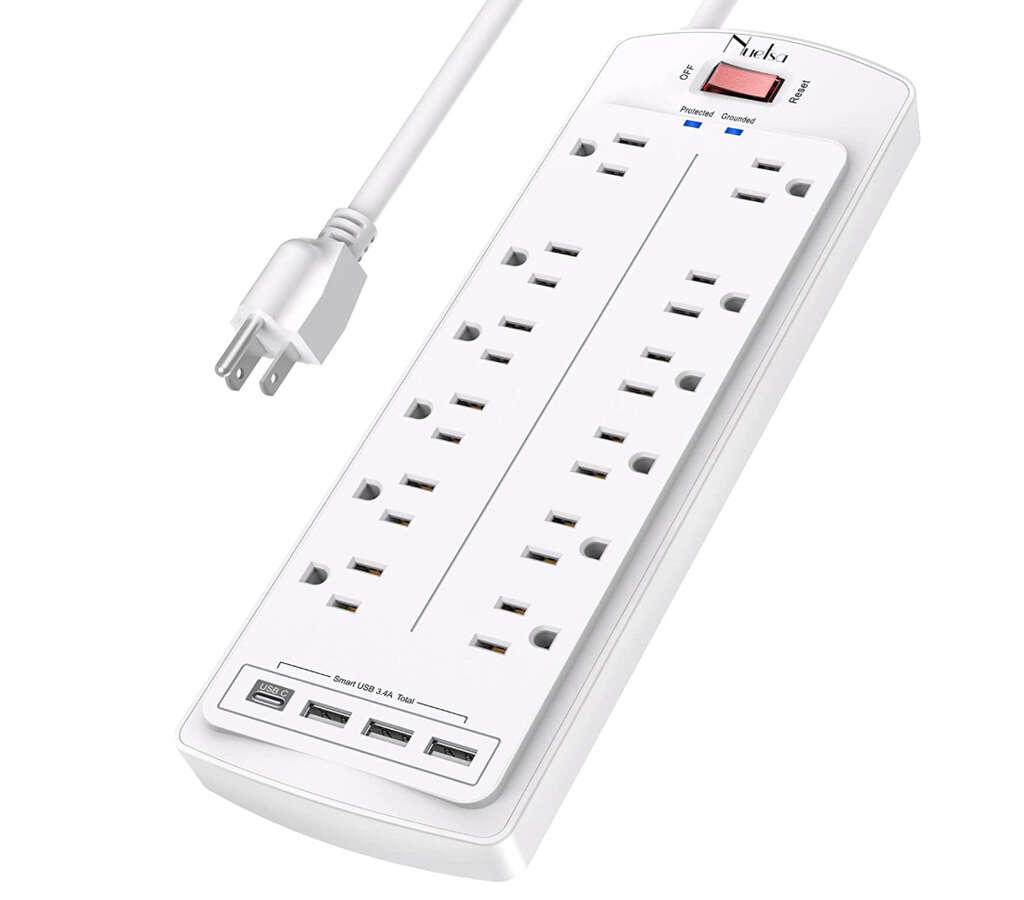 A surge protector might seem like a silly addition to this list, but hear me out. Between heating pads, chargers for various electronics, and everything else we use to feel better, we have an awful lot to plug in! A power strip like this would be ideal to keep near the bed. I have a similar one that I use for my electric blanket or heating pad, chargers, and even my record player!
Star Projector
A star projector isn't the most obvious Black Friday sale for spoonies, either. But when you're stuck in bed, every little bonus is a welcome one. I'd love to have a projector like this on flare days—though maybe not for migraines.
Tamagotchi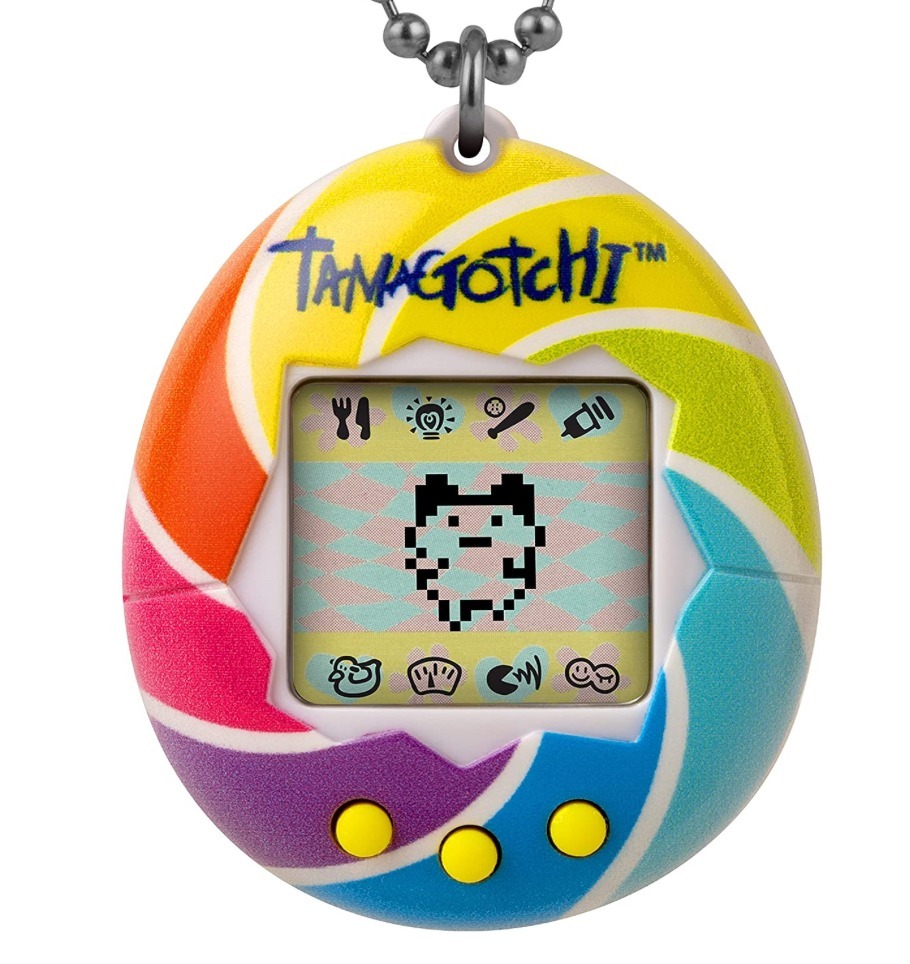 One more fun one! A Tamagotchi has some surprising benefits for those of us with chronic illnesses. Much like the mental health benefits of having a pet, your little virtual friend gives you someone else to care for, as well as a simple distraction from your pain or discomfort.
Blackout Curtains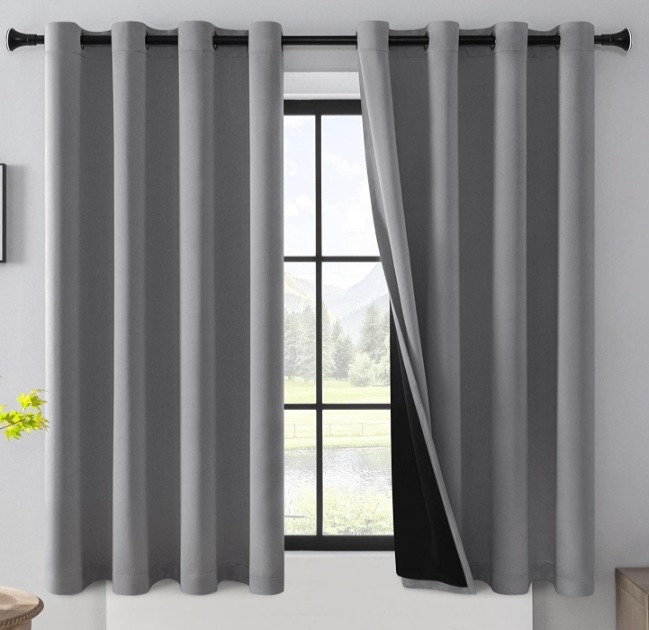 Chronic illnesses like fibromyalgia, chronic fatigue syndrome, and lupus can be triggered or worsened by exposure to light, especially artificial light. Conditions like migraine or even autism can cause photosensitivity. Blackout curtains are a great way to reduce the amount of light in your bedroom, and they're especially helpful if you have a window that faces the sun or streetlights.
Vitamins & Supplements
Many of us with chronic illness use a variety of vitamins & supplements, so I was thrilled to see this assortment included in Amazon's Black Friday deals! Be sure to check out this page just in case your preferred supplement is included.
Shiatsu Massage Cushion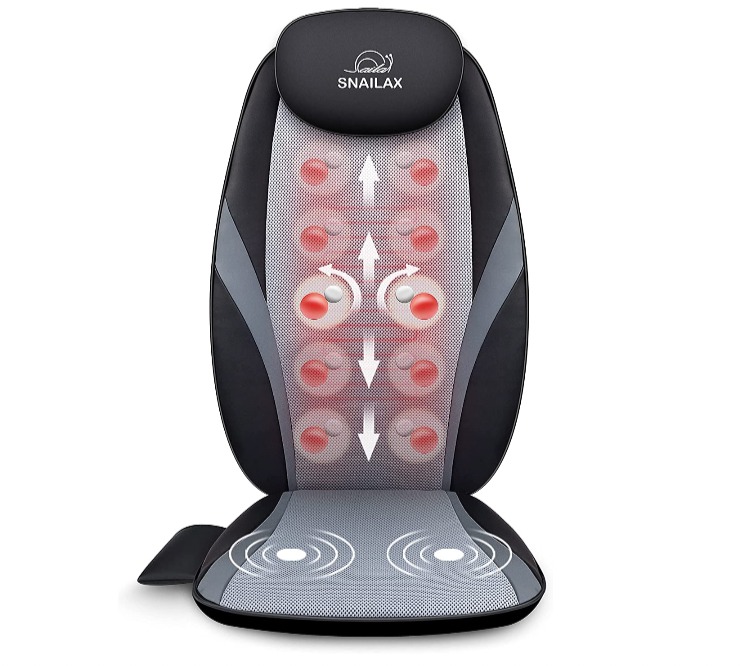 The deep pressure and massage provided by this shiatsu massage cushion can help to improve circulation, reduce pain, and promote relaxation. Additionally, using a shiatsu massage cushion can be a great way to manage stress and anxiety, both of which can be exacerbated by chronic illness.
Countertop Ice Maker
A countertop ice maker is a lifesaver for chronic illness. It's always helpful to have extra ice on hand, and an ice maker makes it so easy to get that extra ice! Not only is it great for drinks, but it's also really helpful for making DIY cold compresses. Plus, it's really nice to have a cold glass of water when you're feeling hot and flustered. If you're dealing with chronic illness, a countertop ice maker is a must-have appliance!
King-Size Weighted Blanket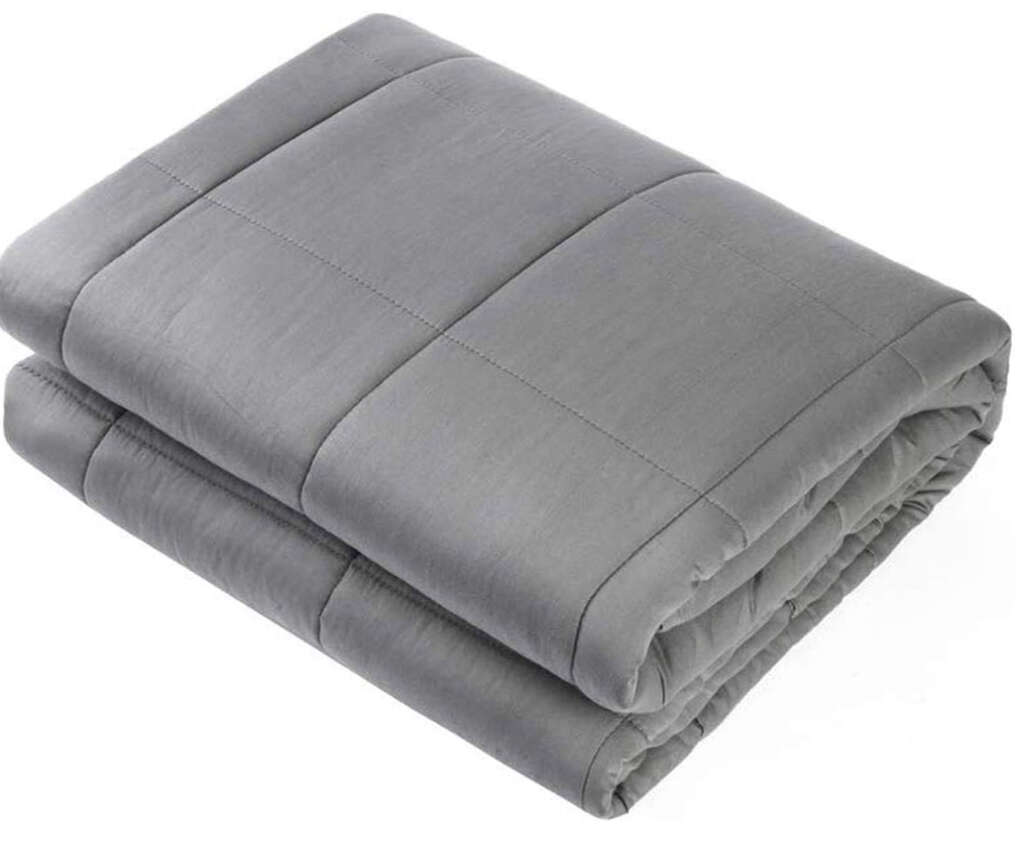 Many people with chronic illnesses, such as fibromyalgia and chronic fatigue syndrome, find that using a weighted blanket helps to decrease pain. The pressure from the weight helps to soothe the nervous system and can reduce inflammation. Autistic people often find that a weighted blanket helps them to focus and reduces anxiety. The pressure from the weight can help to increase serotonin and melatonin levels, which can improve mood and sleep. People with ADHD often find that a weighted blanket helps them to stay focused and calm. The pressure from the weight can help to increase dopamine levels, which can improve attention and reduce hyperactivity.
Extra Thick Mattress Topper
If you're someone who suffers from a chronic illness, you know that there are some days when you just don't have the energy to get out of bed. On those days, it's especially important to make sure you're as comfortable as possible so you can get the most rest. One way to do that is to use an extra thick mattress topper. A thick mattress topper can provide cushioning and support, which can be especially helpful if you're struggling with a joint or muscle pain. It can also help keep your body temperature regulated, which is important if you're someone who tends to get cold easily.
Under Desk Bike Pedal Exerciser
Many chronic illnesses benefit from exercise, and an under desk bike pedal exerciser is the perfect way to get some extra physical activity. These exercisers are small, lightweight, and easy to store, making them perfect for use at work or at home. Under desk pedal exercisers can help improve your cardiovascular health, increase your energy levels, and reduce your risk of chronic illness. They're also a great way to break up your day and get your blood flowing.
Water Dispenser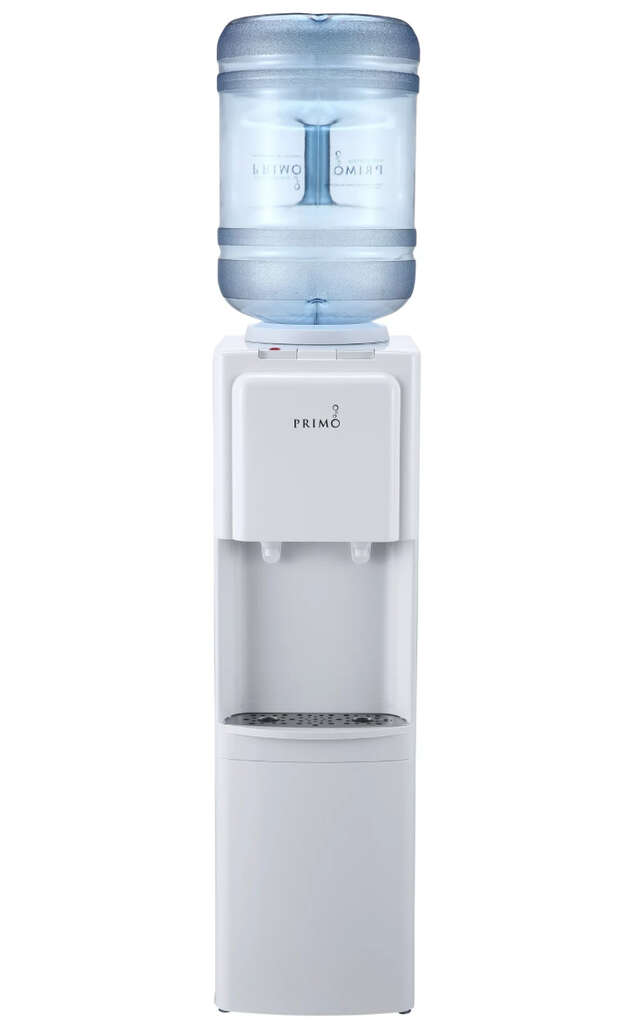 If you have a chronic illness, you know that you need to drink plenty of fluids to keep your body functioning properly. A water dispenser or water cooler is a great way to have easy access to cold, refreshing water whenever you need it. Plus, drinking water is a great way to keep your energy levels up, which is especially important if you have a chronic illness. Of course, staying hydrated won't cure your chronic condition—contrary to the belief of some not-so-great professionals—but it's more likely to help than hurt!
Forehead Digital Thermometer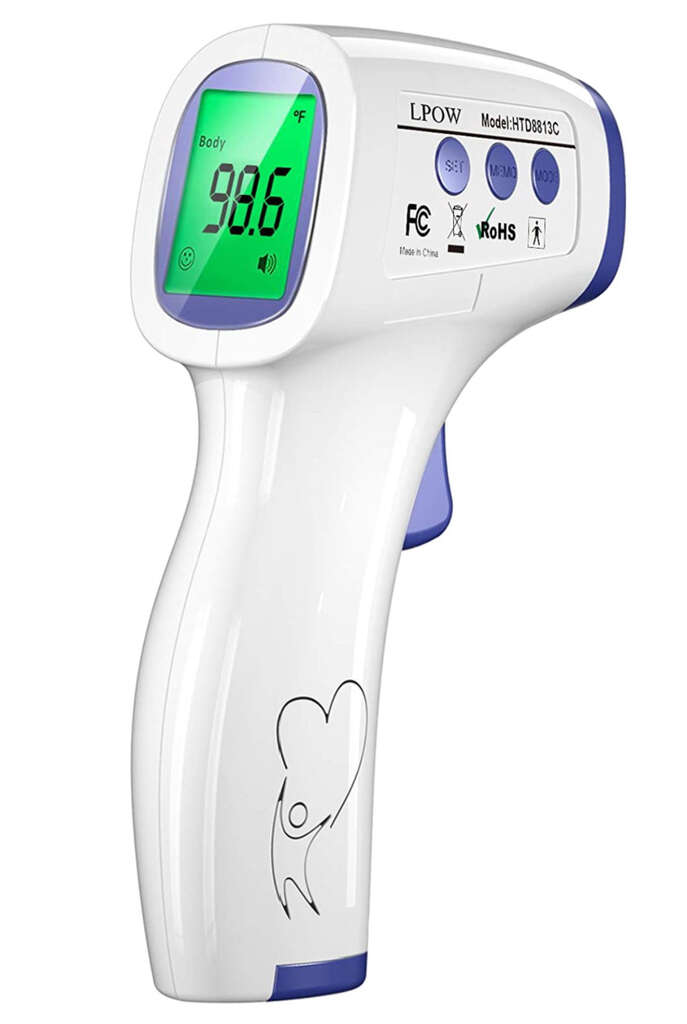 If you're being asked to track your temperature as part of a chronic illness management plan, a forehead digital thermometer is a quick and easy way to get an accurate temperature reading to report to your doctor. Forehead thermometers are easy to use—all you have to do is hold them against your forehead and wait for a few seconds for a reading.
Fingertip Pulse Oximeter
A fingertip pulse oximeter is a medical device that is used to measure the oxygen levels in a person's blood. This device is often used to monitor the oxygen levels of people who have chronic illnesses, such as heart disease, COPD, or asthma. A fingertip pulse oximeter can see how well a person's oxygen levels are responding to treatment, and it can also be used to help diagnose certain medical conditions.
Self-Cleaning Litter Box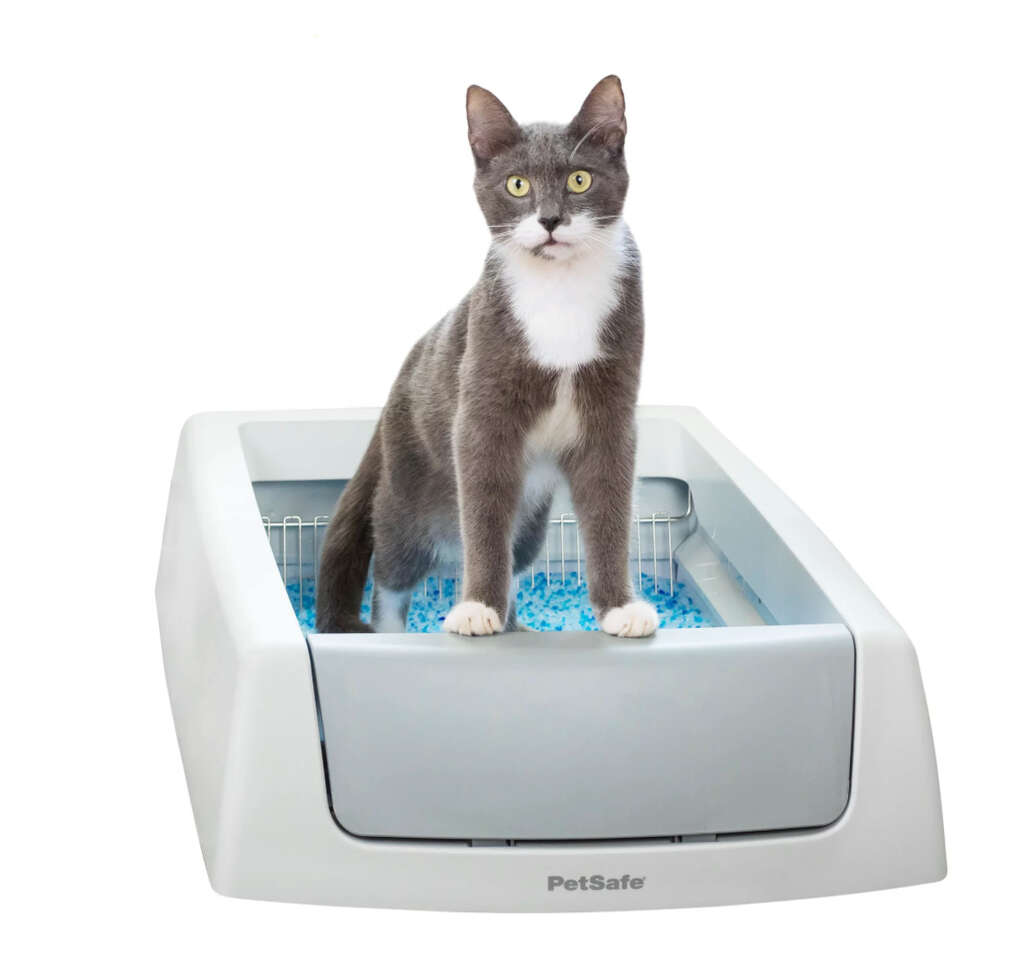 If you're a pet parent with a chronic illness, a self-cleaning litter box is super helpful. With a self-cleaning litter box, you don't have to worry about scooping out your cat's waste every day. Instead, the litter box does all the work for you. This is ideal if you have mobility issues or you are immunocompromised.
Sherpa-Lined Hooded Puffer Jacket
When you have a chronic illness, you have to take a lot of things into account when you dress. You need to find clothes that are comfortable and that won't aggravate your condition. A sherpa-lined hooded puffer jacket is perfect for cold weather. The jacket is lined with sherpa, which is a type of fleece, so it will keep you warm. The jacket also has a hood, which will keep your head and neck warm. And the jacket is made from puffer material, which is a type of insulation that will keep you warm even when it's cold outside.
Macrame Hanging Chair
A macrame hanging chair can provide a calm, sensory environment for members of the autistic or neurodivergent communities. The swinging motion and soft fabric provide visual and tactile stimulation that can help to focus and calm you. Users can also use the chair for sensory input which can help to soothe and regulate their nervous system.
Lotion Applicator
Even those of us with hypermobility can struggle with applying lotions and pain relief creams during a flare. I've been meaning to order one of these lotion applicators myself for quite some time–and this one is almost half off for Black Friday!
Stress and Anxiety Necklace
I love my CalmiGo for anxiety relief and PTSD episodes but have been on the lookout for a more subtle option to use while out and about. I've seen pricier versions of this stress and anxiety necklace for mindful breathing but a more affordable option soon came my way in the form of this necklace. It's recommended for not only anxiety but to aid in quitting smoking or vaping, too!
Microwavable Heating Wrap
Back pain is a literal pain. A microwavable heating wrap like this one is especially designed to support the lower back, lumbar region, waist, stomach, or neck and shoulders. The lavender color of this particular deal is especially enticing!
Electric Scalp Massager
If you aren't dealing with allodynia or a similar issue, I imagine a scalp massager like this would feel incredible during a migraine or tension headache!
CalmiGo
CalmiGo is already one of my go-to products and also holds a place on my chronic illness wish list! The latter may well get crossed off during their Black Friday/Cyber Monday sale, though. You can use code BLACKCYBER22 to get $40 off your CalmiGo order!
Warmies
I have an ever-growing collection of Warmies and might need to add a few new cuddly friends to the family with their Season of Savings! Right now, you can take advantage of their Buy 2, Get 1 Free sale to stock up on these heated plush for yourself or choose some gifts for your loved ones.
Liquid IV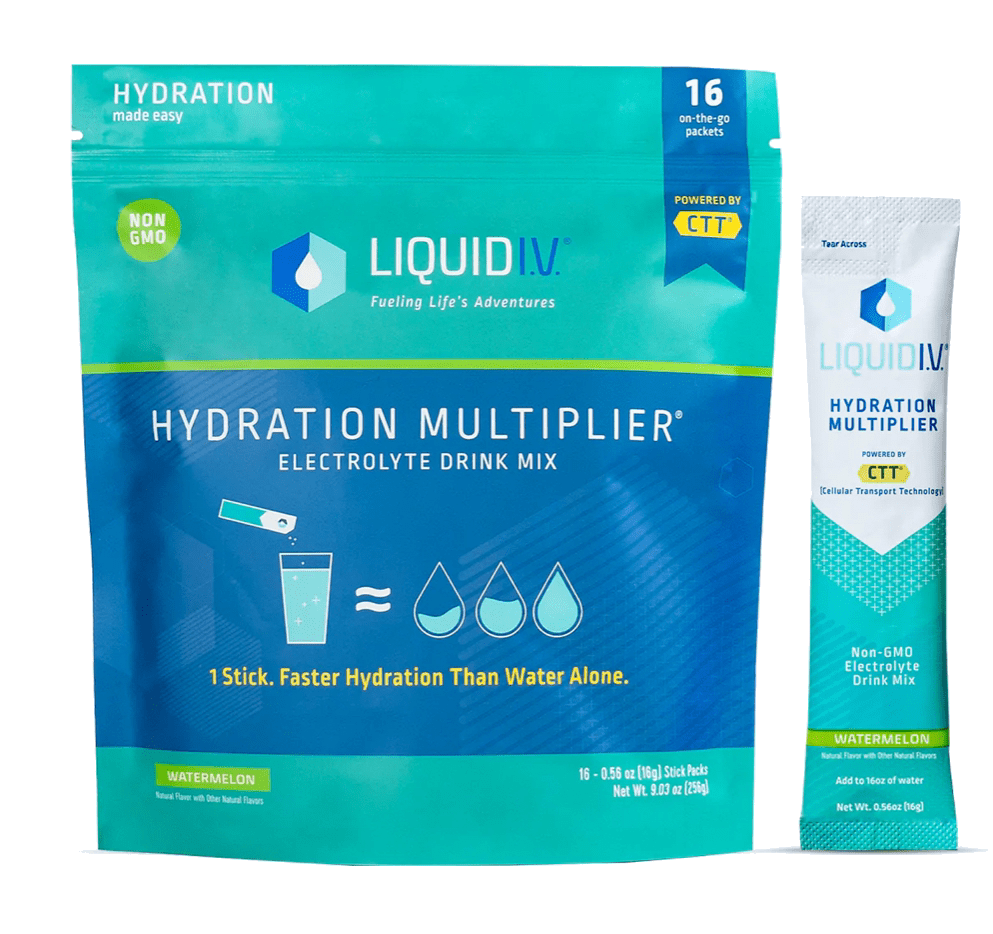 Whether you have a form of dysautonomia, chronic migraine, or another related condition, you're like familiar with the importance of electrolytes. Liquid IV is my personal favorite electrolye brand and, even better still, they're offering a great Black Friday deal for spoonies: use code BF25 to save 25% on your Liquid IV order!
Livia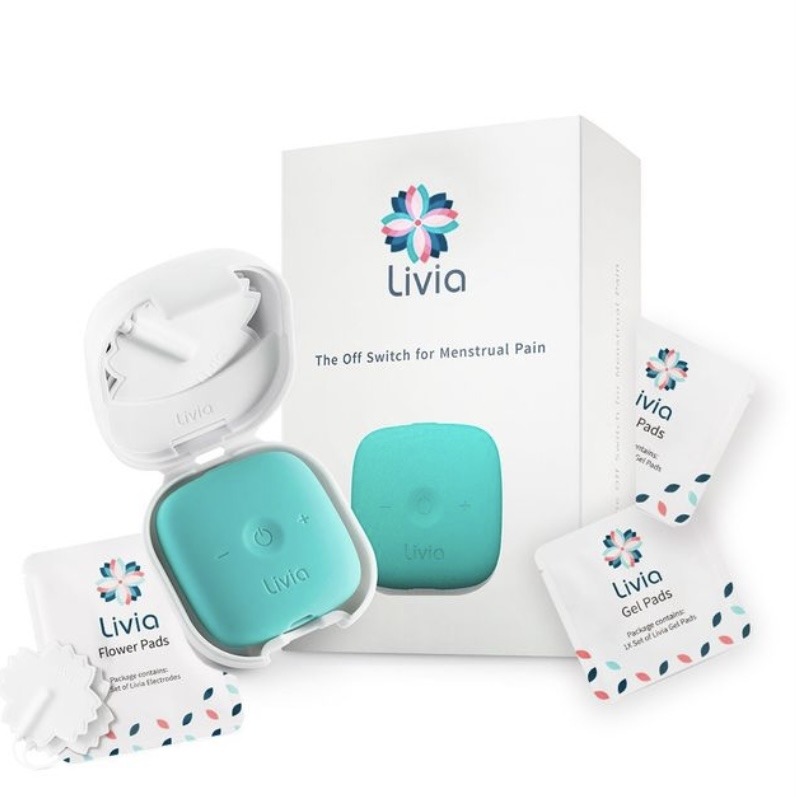 If you deal with menstrual cramps as a consequence of or in addition to chronic illness, the Livia device is a must-have. Currently, the My Livia brand is hosting a 40% off Black Friday sale, letting you get this magical piece of period relief for a steal!