Staying Cool In Summertime as a Spoonie
With summer on the horizon, I'm officially facing the struggle of trying to stay cool despite chronic illnesses. You might be having the same issue! Here are some of the ways I'm staying cool in summertime as a spoonie:
*This post may include affiliate or referral links. At no extra cost to you (and with a special reader discount, in some cases!), I'll receive a small commission or other rewards to help support An Ideal Life. As an Amazon Associate I earn from qualifying purchases*
The information in this blog post is provided for educational and informational purposes only and should not be construed as medical advice. The content is not intended to be a substitute for professional medical advice, diagnosis, or treatment. Always seek the advice of your physician or other qualified healthcare provider with any questions you may have regarding a medical condition. Never disregard professional medical advice or delay seeking it because of something you have read online. The author of this post is not a licensed medical professional and does not assume any liability for any actions taken based on the information contained in this post.
Put simply, heat intolerance is an irregular sensitivity to heat. This is a high degree of temperature sensitivity—"a small change of temperature causes a dramatic response."
There are a lot of different things that can cause or contribute to high temperature sensitivity or heat intolerance, including a variety of disabilities. Those with dysautonomia, including postural orthostatic tachycardia syndrome (POTS), neurocardiogenic syncope, and other forms, often face temperature regulation issues thanks to dysfunction in our autonomic nervous systems.
Fibromyalgia and myalgic encephalomyelitis/chronic fatigue syndrome come with their own high temperature sensitivities. " Are you one of those people with fibromyalgia (FMS) and myalgic encephalomyelitis/chronic fatigue syndrome(ME/CFS) who is cold all the time, or hot all the time, or alternately hot or cold while out of sync with the environment?"
In my case, yes! I'm currently undergoing treatment for fibromyalgia, chronic fatigue, and dysautonomia, and waiting for confirmation on a few different diagnoses. Some other conditions causing temperature dysregulation include hyperthyroidism, multiple sclerosis, Graves' disease, and more. Even certain medications can come with heat intolerance or increased temperature sensitivity. Wherever it is the temperature sensitivity is coming from, the heat intolerance is excessive!
Symptoms of Heat Intolerance
With these conditions, changing seasons can be painful. While others might feel a slight discomfort as temperatures change, many spoonies struggle with more severe reactions, or even pain.
Heat intolerance comes with a slew of symptoms within the symptom, including:
feeling of overheating
heavy sweating
headache
dizziness
weakness
cramping
nausea
elevated heart rate
Severe circumstances can even lead to heat exhaustion, with symptoms like confusion, loss of coordination, vomiting, muscle cramps, high body temperature, and rapid breathing. If your "normal" symptoms are anything like mine, you won't want to deal with these too!
Staying Cool in Summertime as a Spoonie
All this is to say, my own heat intolerance/temperature sensitivity call for staying cool any way I can when summer comes around! Here are a few of the methods I've tried so far or will be implementing over the next few weeks:
Air Conditioner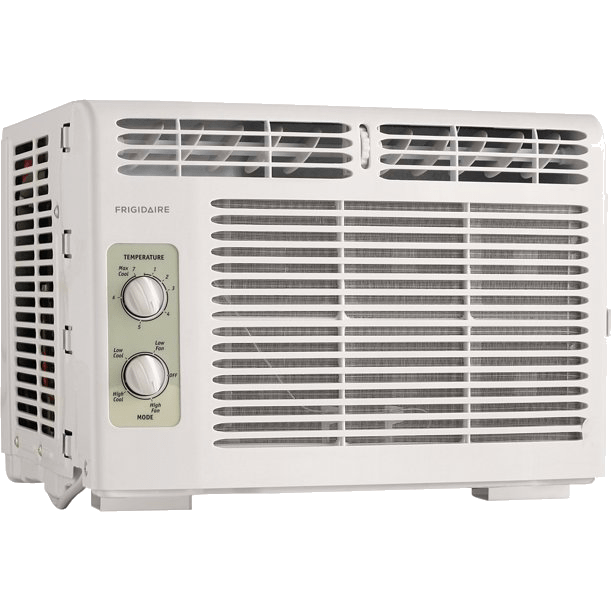 I finally broke down and purchased an air conditioner this year, partly to keep Fitz safe and partly for my own comfort. The worse my temperature sensitivity gets, the less I'm able to deal with the increasing summer heat!
That being said, I've gone a long time without AC. I've always been one who gets too cold too quickly—now, I realise this is at least in part from the back-and-forth between AC and heat. If this isn't an option for you right now, I can attest to everything else on this list offering some degree of relief!
Fans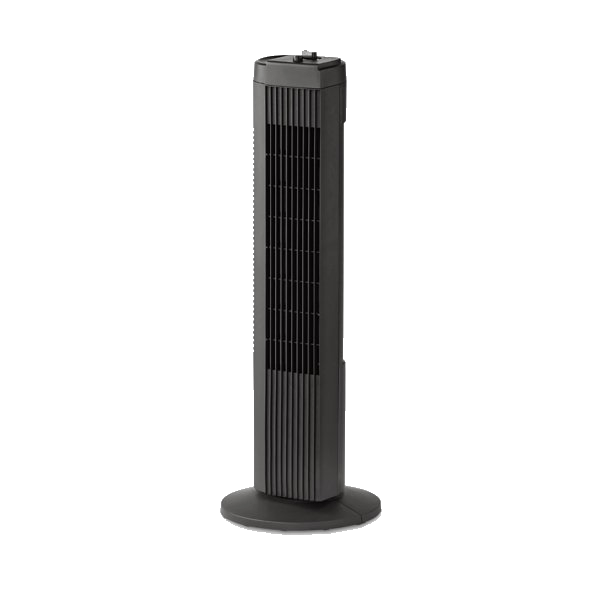 Like I've said, this is the first year I've had an air conditioner when summer came around. With a slew of new medications, symptoms, and diagnoses, it was worth the strain of adding a payment plan to my budget! If you're not able to get air conditioning or you have less discomfort in heat, you can get an awful lot of relief from conventional fans.
My go-to combination of fans to keep you staying cool in summertime as a spoonie includes a tower fan and a box fan. I got my tower fan at a great deal last year and it's held up well since. My box fan is equally impressive—I got it when I was still in college and it's still going strong! Plus, I love anything pink 🙂
I typically put the box fan in the window, then position the tower fan to oscillate on the opposite side of the room. Together, they make all but the hottest days a lot more bearable.
Neck fan
Heat relief at home is great but what if you're on the go? Or what if you're moving from one room to another and can't get enough of the cool stream of air as you do? That's where this incredible neck fan comes in.
This is absolutely perfect for trying to get through some chores during a heat wave, taking a walk around your block, or simply adding another layer of cooling power to your summer strategy.
Cooling cloths
Is it even a post from An Ideal Life if it doesn't include a product from Miss A? These quick dry towels double as a quick and easy method for staying cool. Whether you're a spoonie, heading to the gym, or trying to beat the heat, these are a great addition to your summertime cooling kit.
Cooling patches
Another Miss A must-have! These cooling patches are an integral part of my migraine kit and can just as easily work to help cool you down in a pinch. It's easy enough to toss a packet of two into your purse! It's important to note that they aren't super adhesive—the cooling gel stays on the skin but won't hold up to a ton of motion or movement.
Wipes
If you deal with the heavy sweating that's common with heat intolerance, have a limited capacity for typical hygiene due to your symptoms, or just needed an added layer to your comfort between showers, a simple pack of wipes is essential. I love these body refresher wipes from Miss A but even standard baby wipes will work!
Native deodorant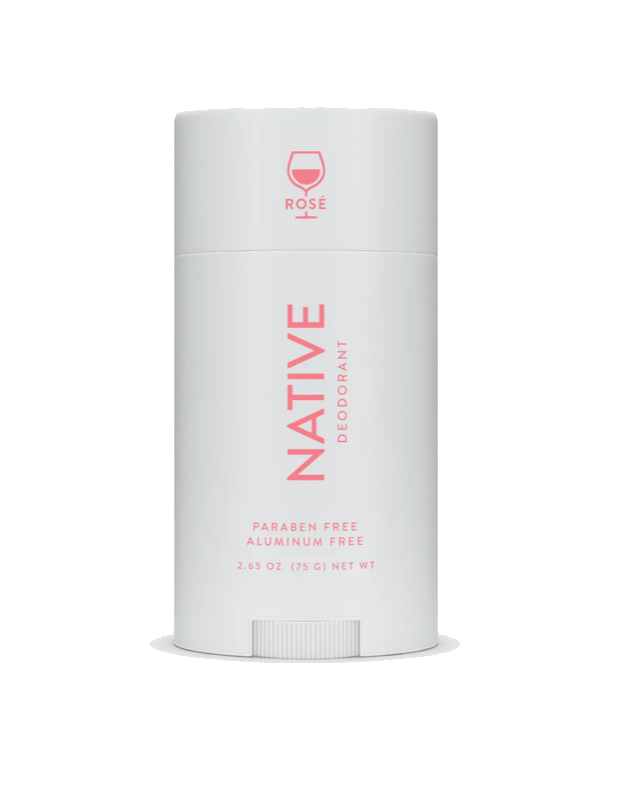 Another essential! I absolutely adore my collection of Native personal care products, including the natural deodorant. Native comes in a variety of lovely scents and is made without aluminum, talc, parabens, or animal testing. They even have a special sensitive formula for those with a baking soda allergy or intolerance, an unscented option, and plastic-free packaging options! My current go-to is their seasonal Rose. Chances are, there's a new favorite waiting for you!
Of course, sunscreen is crucial, too. Native happens to be my go-to there, too! I have their unscented sunscreen in both face and body formulas and I frankly won't leave the house this summer without it!
Cooling sleeves
These accessories are fabulous because they simultaneously help with staying cool (despite another layer) and protecting you from the sun's harmful rays.
I picked up my first sets of these sleeves from Miss A but they no longer carry them. You'll find similar cooling sleeves on Amazon and elsewhere. I've also got my eye on this shawl-style take on cooling sleeves, which cover the shoulders, too. These could be great for pairing sleeveless tops with cooling sun protection!
Water, water, water!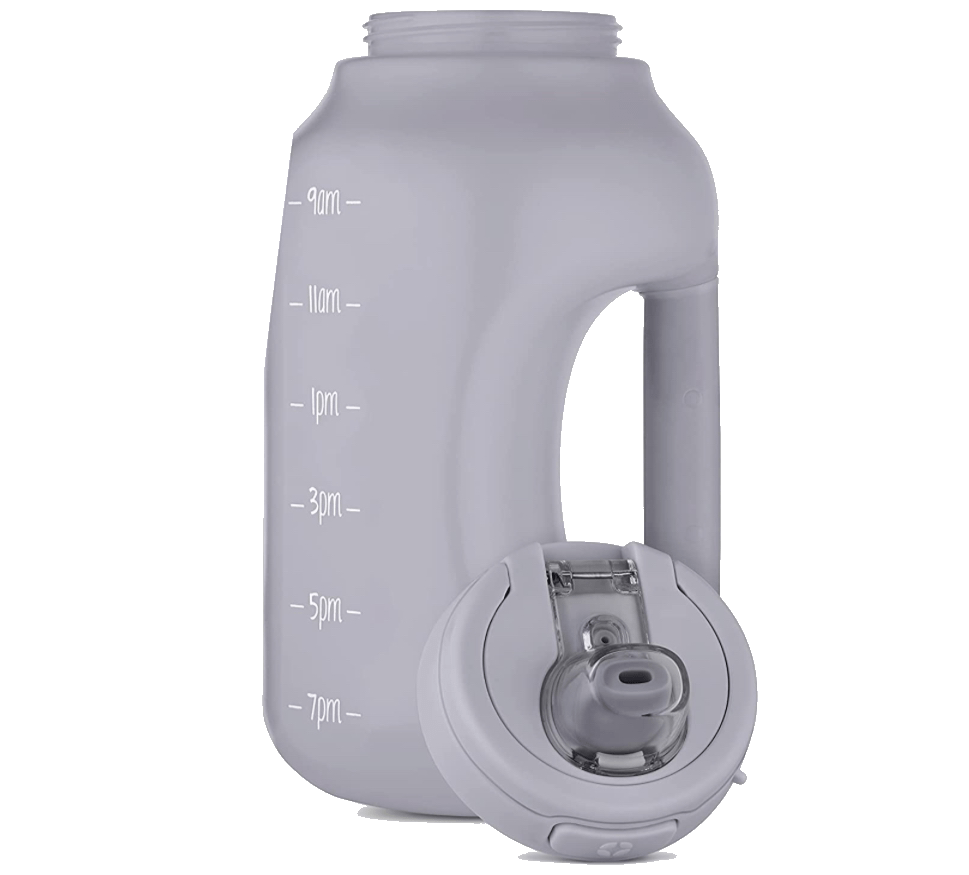 If you only take away one item from the list, it should be to stay hydrated! This is a critical aspect of care for conditions like POTS and a great tip for general well-being. Lately, I've been alternating between my Hydroflask and this Ello water bottle.
Liquid IV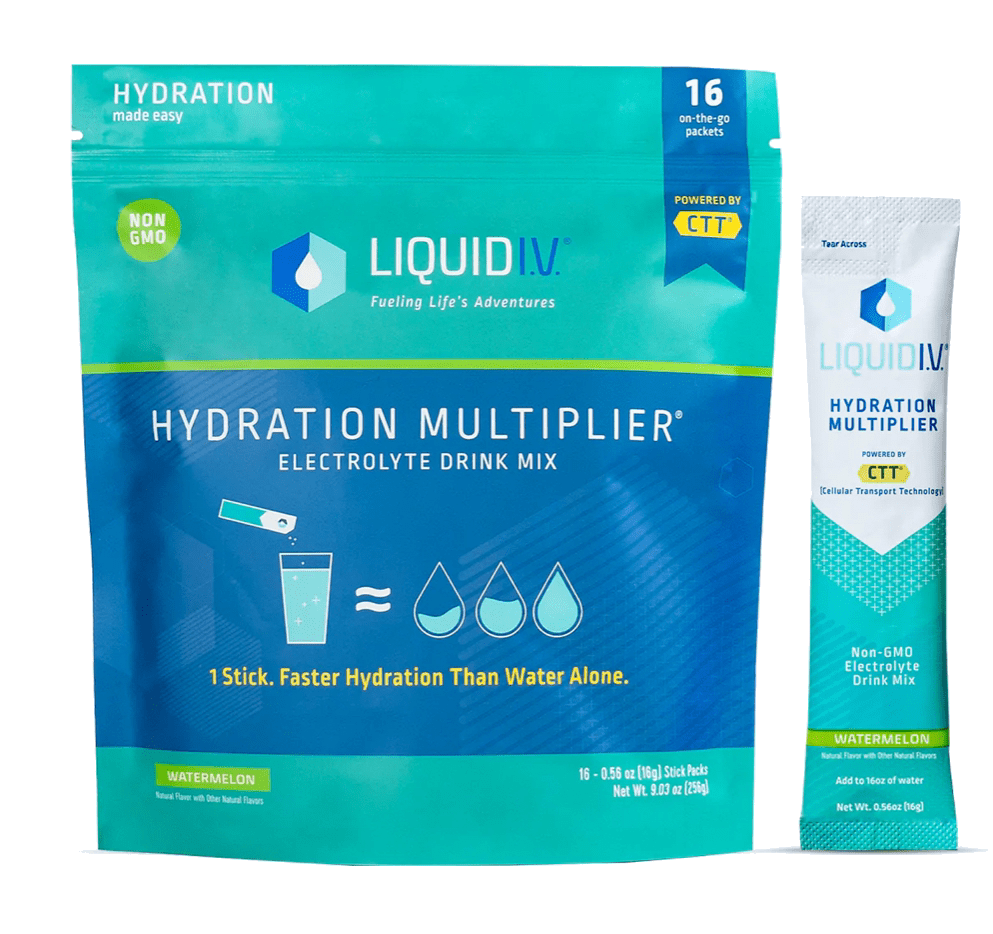 While you're at it, consider adding some electrolytes to your water while staying cool this summer. I swear by Liquid IV—they have some of the best flavours, in my opinion, and genuinely seem to offer relief. For a little added incentive, you can save $5 when you try Liquid IV through our referral link!
Do you deal with heat intolerance or other symptoms that make summer heat unbearable? What do you use to find relief? Let us know in the comments!
Trying out one of these strategies yourself? Be sure to tag us on social media @anideallifeblog.