Try Passion Planner Free With PDF Downloads
Passion Planner offers free planner printables on their website. To try Passion Planner free, simply download and print one of their planner templates, which are available in different sizes and formats. You can then use the template to plan and organize your day, week, month, or year as you would with a regular planner. This allows you to test out the layout and features of a Passion Planner without committing to purchasing one. If you find that you like your free planner printables, you can then purchase a physical copy or download the digital version.
*This post may include affiliate or referral links. At no extra cost to you (and with a special reader discount, in some cases!), I'll receive a small commission or other rewards to help support An Ideal Life. As an Amazon Associate I earn from qualifying purchases*
The information in this blog post is provided for educational and informational purposes only and should not be construed as medical advice. The content is not intended to be a substitute for professional medical advice, diagnosis, or treatment. Always seek the advice of your physician or other qualified healthcare provider with any questions you may have regarding a medical condition. Never disregard professional medical advice or delay seeking it because of something you have read online. The author of this post is not a licensed medical professional and does not assume any liability for any actions taken based on the information contained in this post.
Passion Planner offers a variety of free printable downloads on their website, including weekly and monthly layouts in different sizes and formats. They also offer specialized downloads, such as meal planners, habit trackers, and gratitude journals. These templates can be used to plan and organize your life, track your goals, and cultivate a daily or weekly practice of gratitude, reflection, and self-improvement.
Passion Planner offers these downloads as a way to introduce people to their planner system and help them determine if it is a good fit for their needs. By offering free templates, they allow users to experiment with the layout and features of their planners without making a financial commitment.
Free Download PDFs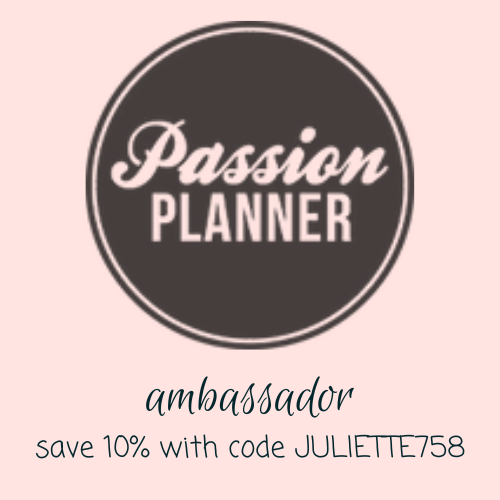 As of this writing, you can try Passion Planner free downloads including:
Full Planner PDFs
Planner Layout Samples
Planner Inserts and Trackers
Worksheets, Reflections, and Challenges
Digital Wallpapers
#PashFam Creations
…or order your choice of digital or print Passion Planner using our 10% off ambassador code!
Try Passion Planner Free Printables
To utilize these downloads, simply visit the Passion Planner website and navigate to the "Free Downloads" section. From there, you can browse and download the templates that best suit your needs. You can print the templates yourself or take them to a print shop to have them printed and bound. Once you have your template, use it to plan and organize your life according to your goals and priorities. The templates are designed to be flexible, so you can use them in a way that works best for you.
To print free Passion Planner downloads, you will need access to a printer and the template file you want to print. Here are the steps to print the free Passion Planner downloads:
Download the Passion Planner template file from the Passion Planner website.
Open the file on your computer and review the printing instructions provided by Passion Planner. They typically include recommended paper size, orientation, and duplex (double-sided) printing instructions.
Load the recommended paper size and type into your printer, and ensure that it is connected to your computer.
Click "File" and "Print" on your computer to open the print dialog box.
Choose the appropriate printer and paper size, and select the "Print" option.
Wait for the printer to finish printing, then remove the printed pages.
If the template is double-sided, make sure to flip the printed pages over and place them back in the printer to print on the other side.
Once you have printed the Passion Planner template, you can start filling it in with your plans and goals. You can also bind the printed pages together to create your own custom Passion Planner notebook, or use a binder to hold the pages together.
Try Passion Planner Free Digital Downloads
To use Passion Planner's downloads in an app like GoodNotes on your iPad, you will need to first download the template from the Passion Planner website and save it as a PDF on your device. Then, follow these steps:
Open GoodNotes on your iPad and create a new notebook by tapping the "+" button in the upper-right corner of the screen.
Choose the paper size that matches the Passion Planner template you downloaded (e.g. A4, A5, etc.).
Select the "Import" option in the toolbar at the bottom of the screen.
Navigate to the location where you saved the Passion Planner template PDF and select it.
The Passion Planner template will now be imported into your GoodNotes notebook. You can now use the app's digital pen and highlighter tools to fill in the template just as you would on paper.
To save your progress, simply tap the "Done" button in the upper-left corner of the screen to close the notebook. GoodNotes will automatically save your changes.
Using a digital planner in GoodNotes can be a convenient and eco-friendly alternative to using a physical planner, as it allows you to easily erase and edit your entries, and keep all of your notes and plans in one place on your iPad.
Why try Passion Planner free digital downloads?
There are several benefits to digital planning with Passion Planner's free downloads. Some of these benefits include:
Flexibility: Digital planning allows you to create and edit your planner pages with ease. You can add, delete, or move items as needed, without having to worry about erasing or crossing out things on paper.
Organization: Digital planning can help you keep all of your notes and plans in one place on your device, making it easier to stay organized and avoid losing important information.
Eco-friendly: Using a digital planner can be a more eco-friendly option than using a paper planner, as it reduces paper waste and the need for physical storage space.
Convenience: With a digital planner, you can easily access your planner on your device, wherever you are. You can also back up your planner to the cloud or other digital storage options, ensuring that you won't lose your planner if you lose your device.
Cost-effective: Using a digital planner can be a cost-effective option compared to purchasing a physical planner, as you only need to pay for the app (if applicable) and not for paper or printing costs.
By utilizing Passion Planner's free downloads in a digital planning app, you can take advantage of these benefits and create a personalized planner that works best for your needs and lifestyle.